The meet up is this weekend.
Here's the plan:
We meet at the Cape Cod Canal at the Herring run / Visitor center. 802-, 818 Scenic Hwy, Bourne, MA 02532 according to the Google. From there we go to Factory Five Racing for the factory tour. After that, its still kinda open. I called Myles Standish and they dont have grills for public use. I'll try a couple other places and any other ideas would be a big help.
Here's the people: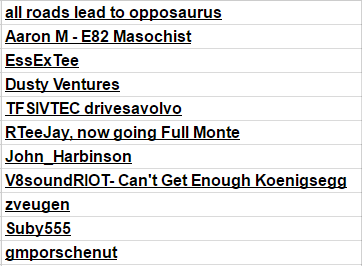 I've sent out a couple emails and a few people have replied. Just check your in box and make sure your up to speed. If there is anyone else who would like to join just let me know.