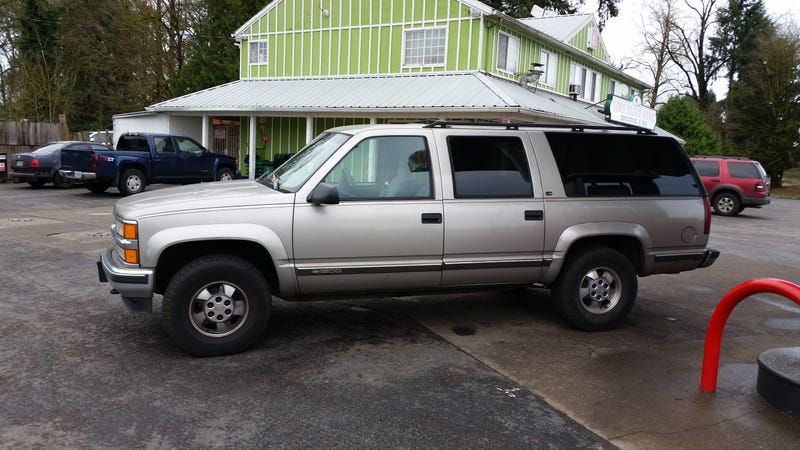 I originally dismissed the GMT400 from my search, but I've decided to give them a shot. I know the 4L60E is kind of crap, the Vortec 5.7 eats intake gaskets and fuel pumps, and the interiors are rather shit, but they sure are cheap, and I rather like their looks.
I test drove this one today. '99 4x4 with 138k miles. Transmission fluid looked and smelled good and it supposedly had head gaskets and fuel pump replaced within the last 15k. The owner says he's only put 10k miles on it in the 3 years he's owned it. Asking price is $2,900, but I think if I offer $2,500 I could take it away. It looks to be in great shape beneath the layer of moss.
NPOCP? Good idea, or run screaming?