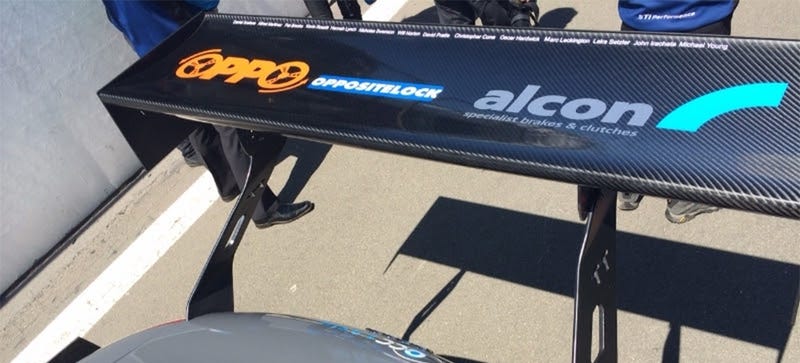 You all turned out and donated for a sponsorship on the Rotek Racing Audi TTRS, and the results of your handiwork with Operation Oppocar are apparent. You just got yourselves a fat sticker on the fat wing of a race car. And oh yeah, your race car just nabbed pole position at the Nürburgring 24 Hours.
The Rotek Racing Audi TTRS will be starting from the front row in the second group, as part of the SP4T class, and it'll be piloted by Rob Huff, Kevin Gleason, Daryl O'Young, and, of course, friend of Jalopnik Robb Holland.
Congratulations to Rotek Racing on grabbing pole position, but most of all, congratulations to all of you here at Oppo. You do us all proud.