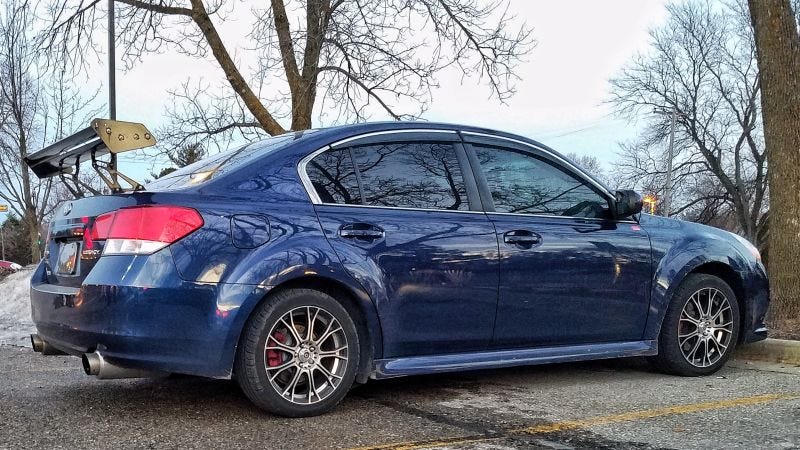 Earlier in the day, there was a post about a particularly odd Subaru that seemed to be made for the dad-by-day and bro-by-night guy whose mods were, at the very least, highly questionable.
boredalways had an addition to the guy's list, one that is very likely for this goof to have:
Congratulations on your Oppo COTD win, boredalways! Celebrate this very important accomplishment with a Twingo gif. Hon hon hon!
Close 2nd place honorable mention; CarsofFortLangley:
You get a prize too, for being very close!