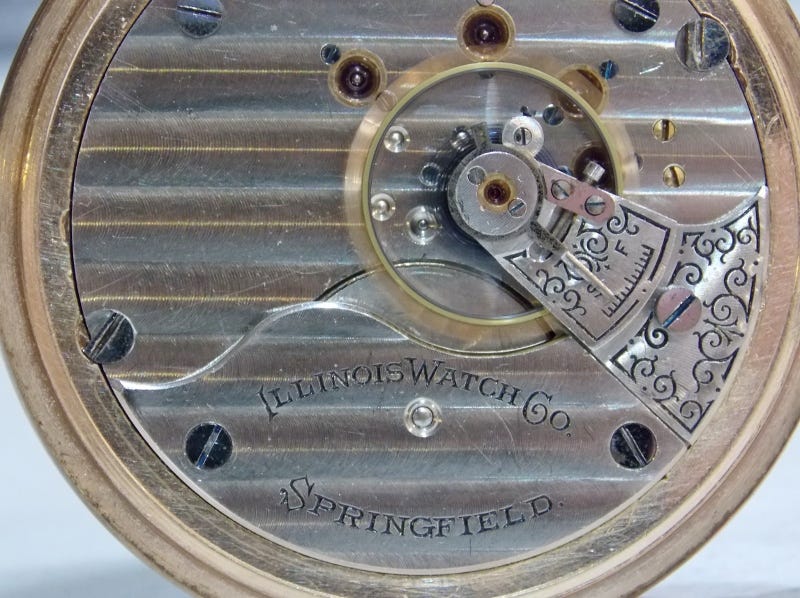 A thing of beauty is a joy forever... or for at least 114 years.
This is an 11 jewel 1902 Illinois Watch Company pocket watch that belonged to my grandfather. He bought it used, and carried it until he passed away in '69. It has since been in my dad's possession until last year, when he gave it to me. It wouldn't run, so I took it to a good watch repairman (Google "AWCI certification") and got it back a few weeks ago. As you can see, the balance wheel is now happily oscillating, and the watch keeps excellent time.
I still marvel at the detail and quality that was put into what was basically a mass-produced watch. Admittedly, even though this was a mid-grade watch, it would have still been a significant purchase for a working man at the turn of the century (not Y2K, the one before that).
I'm glad to have the watch back in good operating condition, even though it cost me more than the watch was worth. But, sometimes that is the price of nostalgia...