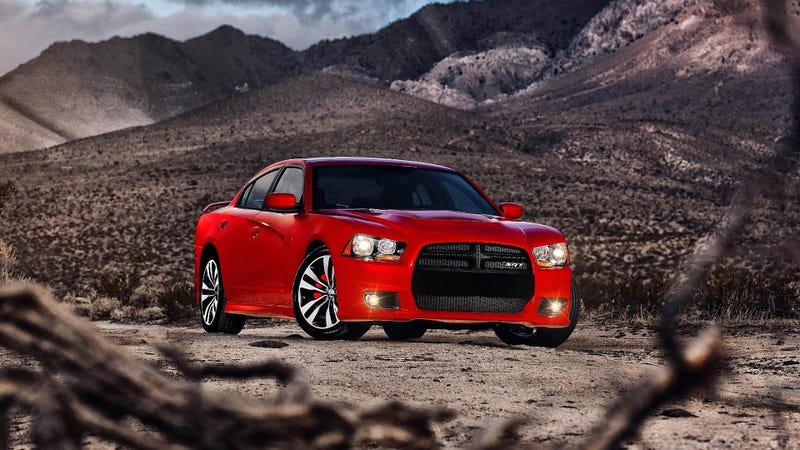 My choice is actually a favourite car of my fathers. The Dodge Charger SRT-8. He isn't much of a Dodge fan, (more of a Mustang guy) but he is all over the Dodge Charger. For all fathers out there, I don't think there is a better car. The styling is thoroughly bad ass inside out. You just can't stop looking at the angry headlights, the huge aggresive wheels, and to finish it off the Racetrack taillights. Inside, you can have saddle or red leather, which every father out there will appreciate. As a whole, it has an attitude that fathers will adore. From the excitement seeing it, to the thrill of turning it on, to the shivers you get revving the monstrous V8.
And, to back all those looks, the SRT will give you a magnificent slab of muscle with its 6.4 Litre Hemi, translated into 470 HP and 470 lb.-ft. of torque. Brembo red painted brake calipers, flat bottomed steering wheel, humongous bucket seats, performance redouts on the 8.4 inch screen will wrap it up nicely. All of this performance, all of the character, all of the mean looks, all of the space for the family/stuff, all of the memories of old muscle cars, and all of the sensation of being an undercover cop is exactly why fathers will agree with this being a perfect car for them.
So tell me Opponauts/Jalops, what is the best car for fathers out there?