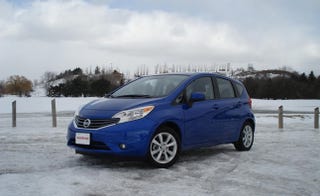 Would anyone be up to the task of finding good looking wheels that fit this car? I've been looking and most wheels are too expensive, don't look good, or don't fit.
A quick visit to the forums found that 17x7, 40 offset wheels should work. The lug pattern is 4x100.
I'd say to limit the budget to around $1200 for a full set. Thanks!