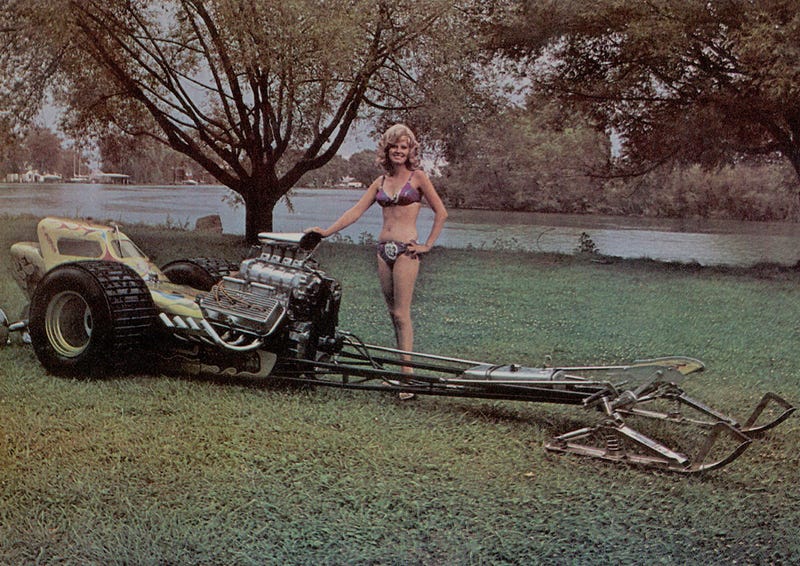 1971, Ky Michaelson heard the United States Snow Mobile Association announce it would hold record speed runs. It only had to be 'trackdriven'; any track that can be mounted, driven any way you want. So a man, when he wasn't doing stunts for Hollywood, built a machine.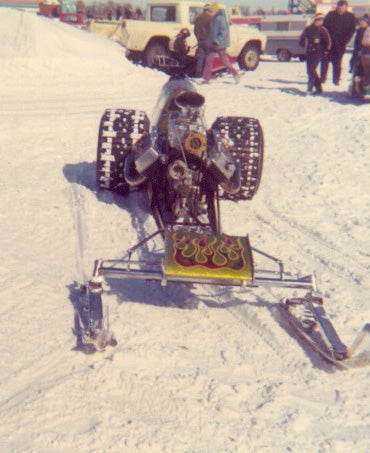 -18" wide racing tires taken to 3M where they bonded snow mobile tracks with metal spikes to the outside.
-Supercharged 1958 Chrysler 392 cu.in. of about 600hp. (It could do 1,000)
-150mph gearing (the 1/2 mile record then was just over 100mph, and that engine on pavement in a rail like this did just under 200 in the quarter)
-LOTS of adventure.
Source article from a man who built it with him: http://www.the-rocketman.com/billy-b.html