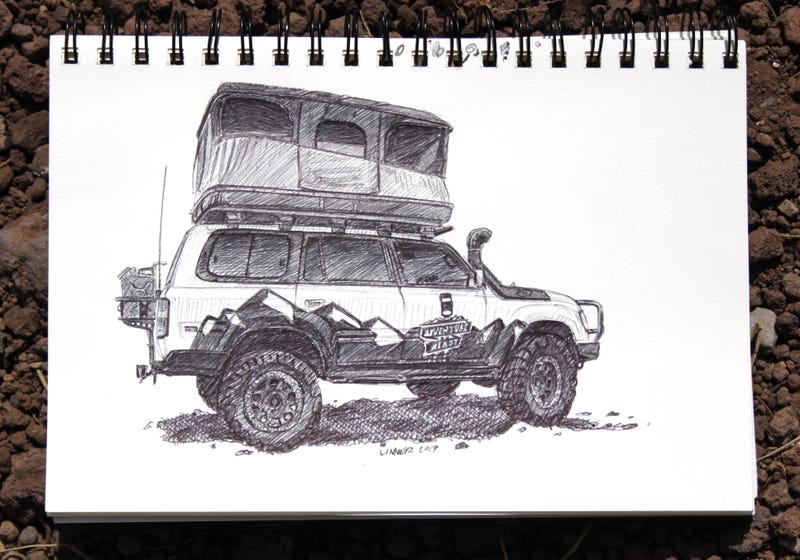 I did end up overlanding to and from the expo by fatbike. Also met some cool people and made a few bucks. Here are a few sketches I did at the event. Check me out at LinnerDesign.com and on Facebook.

Not all the sketches came out the way I'd have liked, but that's life. It's good to see the smiles on people's faces either way.
I actually cheated on Saturday night and threw the bike in a car for the way back, but today was all human power. Flagstaff's Urban Trail System ("FUTS") is quite vast, and I've wanted to ride this route since I moved here. However, it's a ten mile journey each way, there are almost no trail signs, and neither Google nor my physical FUTS map is entirely accurate.

I got lost heading out on Saturday. I got lost coming home today. I'll try to tell myself it's a fun lost. But it's still lost. Hopefully with trial and error I'll learn the way. The signage and maps sure aren't helpful.

Last, shout out to New Legend 4x4, The FJ Company and Adventure Ready!