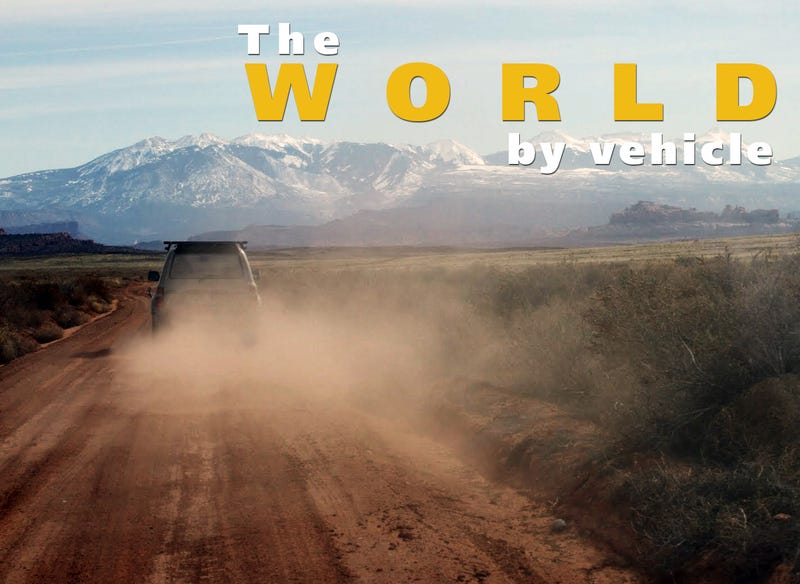 Well, I didn't pitch my overland sub-blog idea to Matt and I'm not going to make one...for now...but I do have lots to post and I would like to bring on some guest writers in the industry/field to talk a little about seeing the world by vehicle, so I am starting a little "series" tagged...yup...The World By Vehicle or TWBV.
I haven't settled on the name, and frankly its all very informal, but I needed an outlet and I like oppo better than so many of the forums and sites dedicated to this type of thing already, even with Tiger.
The point of this series is two fold:
1. Vent my wanderlust
2. Aggregate all the cool stuff I see on the subject of vehicle based adventure travel into a format that I enjoy reading.
I'm going to be pulling from my personal experience, which kicked off in an article I wrote about a nice drive that the lead picture is from as well as from sites like Expedition Portal, Overland Journal, Expedition Overland and Youtube and other various sources.
Gear/Vehicle reviews, trips, advice, logs....you name it. First up is a great video from the XO team titled "It barely makes sense" which sums up nicely this sickness I have called overland fever.
These guys are doing what I want to be doing someday and they just wrapped on a very good Yukon series (13 part) that's definitely worth watching. I'm hoping to talk these guys into maybe writing on here, we'll see.