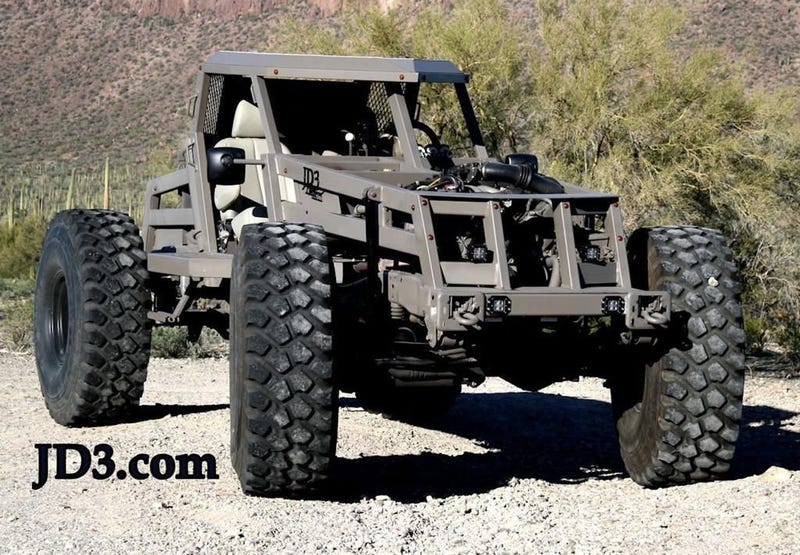 Tuning company/alchemist JD3 are currently offering a 50k conversion for a run-of-the-mill Excursion to this beast called RockZilla. Or they can make you one from scratch for $75k.
Powered by a Ford V10 and running some skonking 54" Michelins, it will apparently cruise at 75mph.
The kicker? You can roll into any Ford dealer for service, as it is still titled as one of the Blue Oval's vehicles.
Price is a bit ridiculous, but then so is the amount of want.