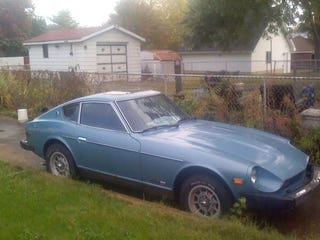 I went to check out that 280Z today and the thing was a complete turd bucket. Rust everywhere, non-existent floors, frame damage, you name it, it was bad.
The car wouldn't start because the MAF sensor was completely borked and the battery was dead. I snagged my jumper cables from my car in a futile attempt to bring it to life, but I didn't have any luck. Needless to say, I passed on this one.
The seller was originally asking for $2,000 or a trade, but I checked Craigslist later and he'd lowered the price to $980. I'm not one to tell somebody truly how terrible their car is, but the seller was being a prick and kept saying, "you have to buy this car. This is your next car. You don't get pussy in that Subaru of yours. You WILL get pussy in this!" Ok, thanks, but no thanks, bro.
Thanks for the help!