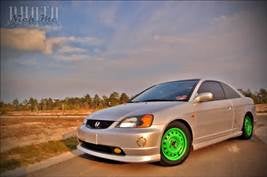 today i'll be de-greasing and painting the under-bits of the blazer. but i'm also going to paint the steelies, and I have a choice there. since I don't know how to make a poll, i'll just ask. should I paint the steelies silver, black, gunmetal or bronze?
the gunmetal I did on the furd turned out nice, but I could also see a deep bronze turning out well.
since the interior is red, i'm kinda limited to neutral colors, a friend suggested red, but I don't think i'd like that...maybe I can afford to get 'em copper plated.
anyway, have some cool stuff on steelies for your clicky.
or I can just say F-it and leave 'em ugly while I hunt for c4 vette wheels.