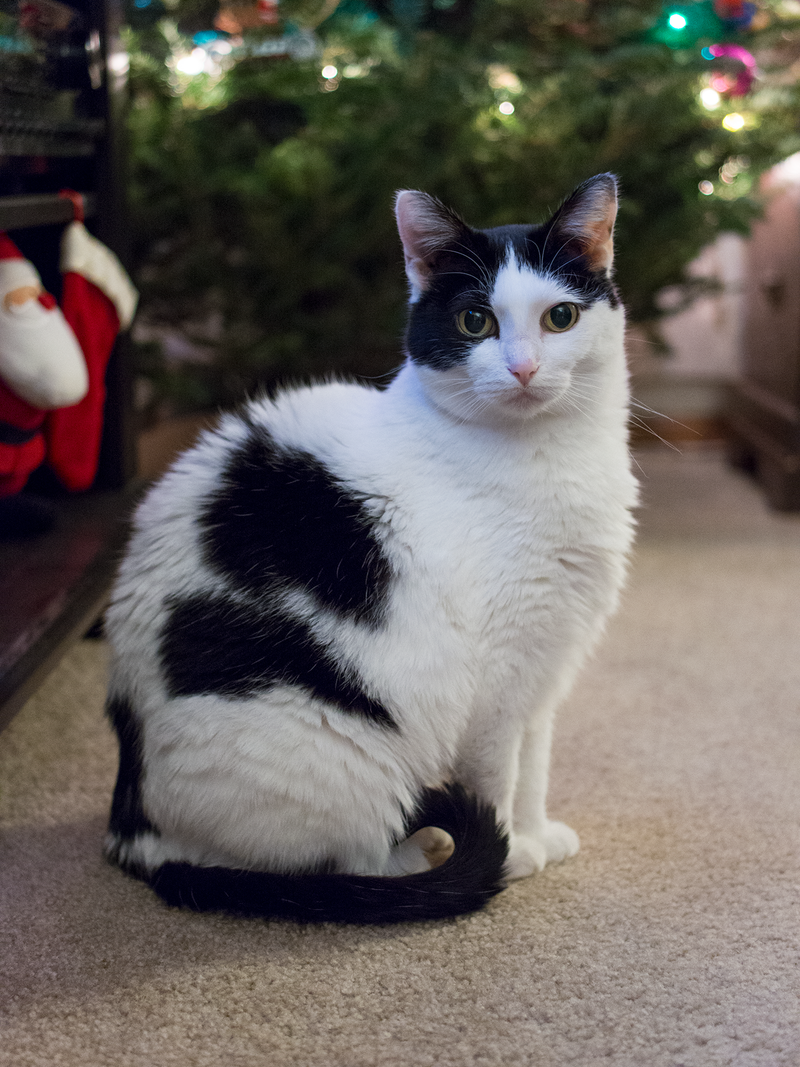 My new Panasonic 25mm f/1.7 micro-4/3 lens came today, Sunday, because I guess the post office delivers things on Sundays now. I did a quick shakedown with it by taking yet another in a long line of cat photos. Seems to work alright!
Full photo info:
Olympus E-PL5
Panasonic 25mm f/1.7
ISO 1600
1/25 sec
f/1.7
RAW conversion in Adobe Camera Raw
After this very very short quick test, I'm pretty happy with the results.
This is replacing in my lineup a Panasonic 20mm f/1.7 that I had bought used for super cheap (for that lens), but it decided it no longer wanted to focus. I sold it for parts on the mu-43.com forums for half what I paid. The guy I bought it from had thrown in a Tiffen circular polarizer, which I of course kept. Overall I did ok on that deal.
The 25mm f/1.7 is physically longer, but not as wide diameter, as the 20/1.7. It's lighter and the plastic is more plasticky. The lens mount is metal. It comes with a lens hood that stores on the end of the lens. The big plus is it has a modern, quick/silent AF motor unlike the slow/noisy one on the 20/1.7.

So for impromptu low-light family and cat snapshots with sharp subjects and blurry backgrounds, the 25/1.7 works quite nicely.