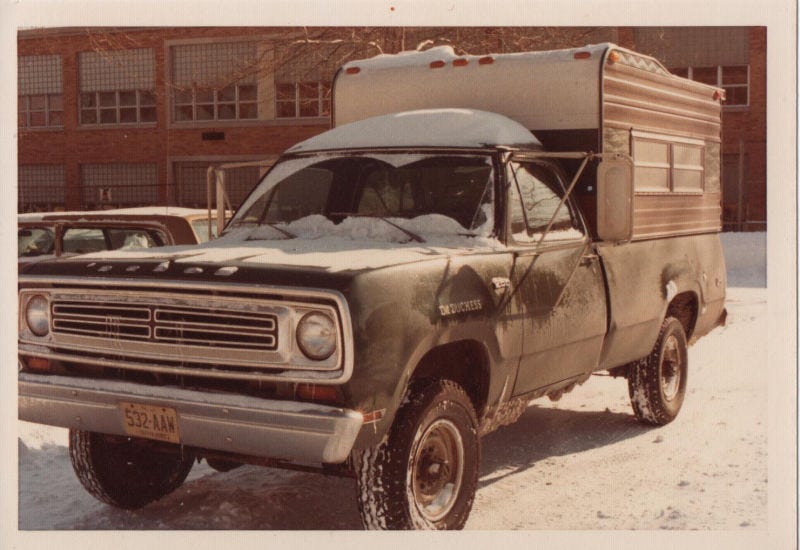 Some photos of vehicles my parent's owned in no particular order. A few missing, but this is most of them.
Lead image is a Dodge Power Wagon. They put a camper cap on and named it Die Duchess.
Mercury Zephyr
Volkwagen Rabbit(diesel)
Mom with her beloved Maverick. Her father bought this new in 1975. Promptly passed away and it sat at her mother's until the mid 80's when she sold it to my mother for a $1. Stayed in the family until 1992 or so.
Dad's Maverick. He liked the orange one so much he picked up a used two door. Promptly totalled it when a buck decided to lodge its head in the grill. That was gross, but totally awesome to 4 year old me.
Ugh. Dad, why?
That's better. That Country Squire was badass.
The Monarch in the back was my oldest brother's first car.
Vehicles with no photographic evidence:
-Late 70's Blazer
-Early 80's Datsun Pickup
-Early 70's Plymouth Fury Station Wagon