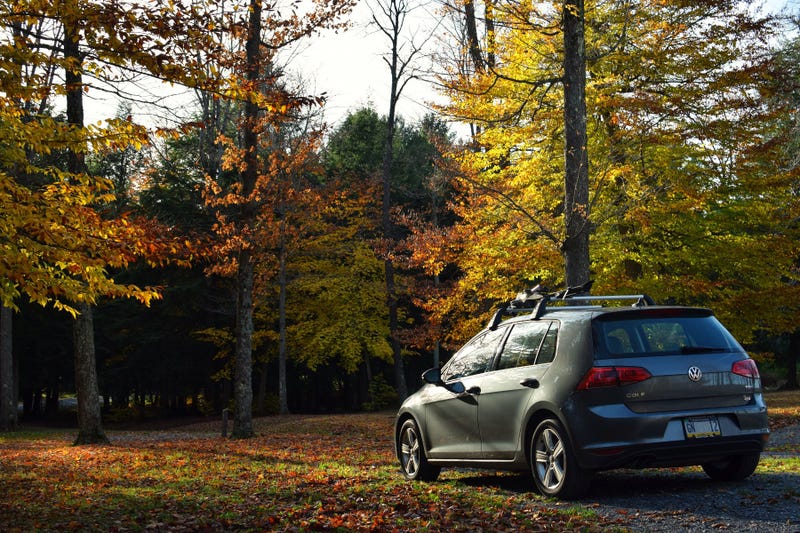 Made it.
Walked around the area for a bit after getting setup.
Then I took to the roads again to do some exploring.

Ooh, a dam!
Dam nice view up here...
Continued down the road a bit, when suddenly dirt road. Aw yisss.
You know you've found a nice part of the country when actual county roads are dirt roads.