Hey guys, I haven't posted about the Montego in far too long. There really hasn't been much to say though. I just bought a new house back in the fall so my funds were directed there and not towards the Montego Project.
Quick recap for those who don't know about my classic.
1968 Mercury Montego MX Cyclone Package. 302 V8, C4 Merc-O-Matic Auto Trans, Edelbrock Performer RPM Intake Manifold, Holley 4 Barrel, True Dual Super 44 Flowmaster Exhaust.
So I just ordered some parts for under the hood, should make a big difference under there, some functional, some just visual.
On order (should be here this week with free ground shipping, helps to live 1 state away from a Summit Racing distribution center) to put on this Spring - Ford Racing Valve Covers, Black Crinkle Ford Racing breather cap, Red Ford Racing Spark Plug wires, Black Ford Racing Wire holders, and a black Tuff Stuff Supercool Water Pump.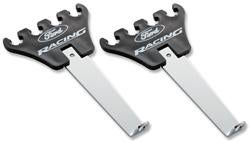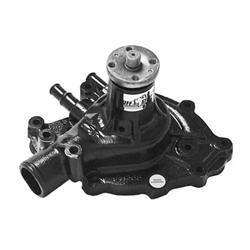 So yeah, there's some fun engine dress up stuff mixed in here. There's also some much needed functionality. The current valve covers are shot, they got warped and won't give me a good seal (I swear if I have one more guy at a car show tell me it drips some oil on to my manifold.....) and I always wanted these valve covers for it anyhow.
The Water Pump I think is going to help out the engine quite a bit, I have an overheating issue that pops up, i think it's probably the radiator, but this could use to be replaced anyhow.
After these this summer my only other plan is to try and get the small holes patched in the floor.