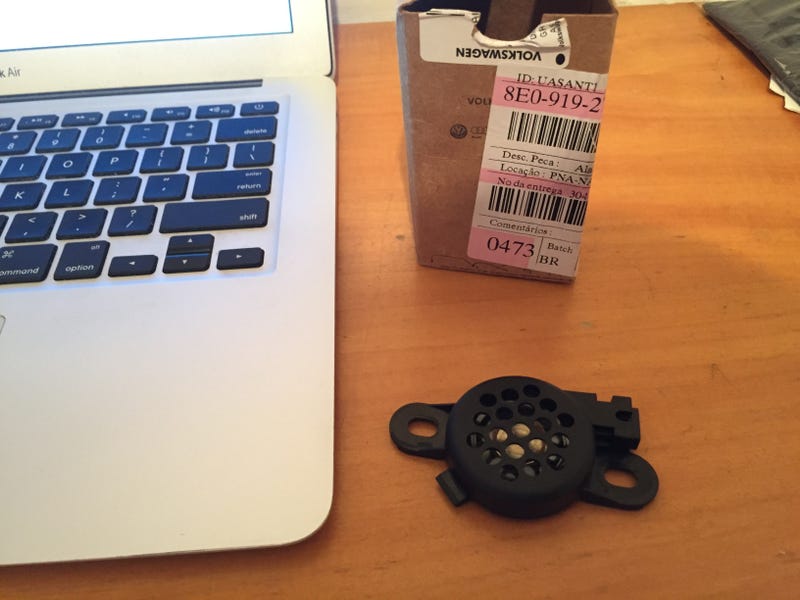 The culprit? This tiny little sound alarm thing that produces the "beeps" when the sensors are doing their job. Labour + part was 230 bucks at the VW dealer.

Also, here they charge labour at $80/hour, how is it in your land of residence?
Part number is 8E0-919-279 for the curious.
Also had a chance to look at the new Passat while waiting for my Passat to be fixed.
So nice.