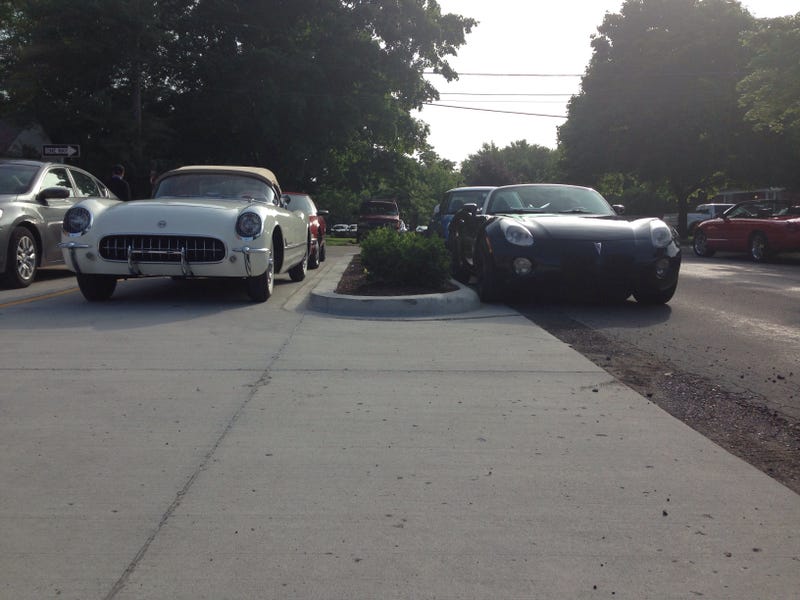 In an attempt to relieve some stress after yesterday's horribleness. I decided to get my ass out of bed and go to C&C this morning. Wasn't disappointed.
Saw my first Biturbo
'54 Vette
A bunch of Shelby kit cars.
My friend's awesome imperial made an awesome return after a couple weeks of not being there!
Someone who isn't Tom Selleck showed up...
And as much as I hate to see people circle jerk around new exotics.....This truly was the highlight of the show for me, just as I was leaving.
Stunning looking car. It gives me the same feeling the R8 did when it was brand new; which I didn't think it would, but it did.
Up later today, I drove a Challenger last night, and my opinions on it.