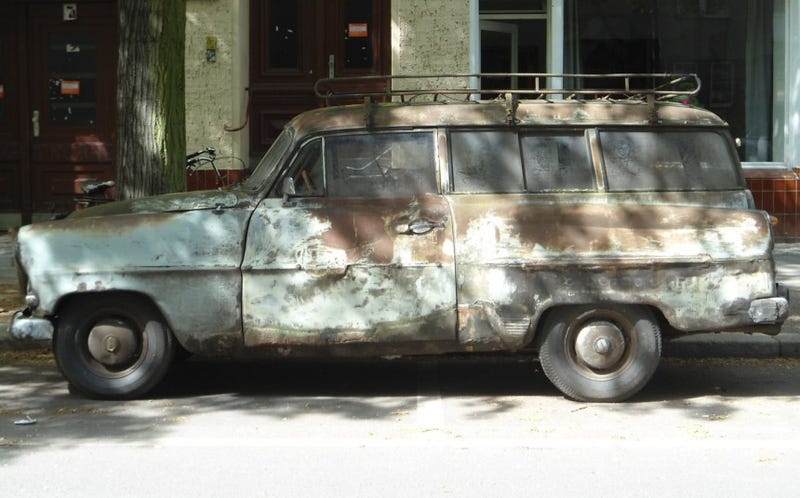 I found this Opel Olympia in an article on sueddeutsche.de about classic cars.
The article is about the appeal of patina. It explores how the patina look is trending in the German classic car scene and what is good and bad about it.
The conclusion of the article is that a natural patina - this means basic wear and tear by normal use - is most welcome. It makes the car unique, emphasizes its cultural heritage and sometimes it even enhances the worth for that matter.
If on the other hand the car is just neglected, rusty and dented or even artificially altered to give it "character", the effect is the very reverse of what patina should be. The Olympia in the picture above is for sueddeutsche.de an example for the misinterpretation of a desired used look.
What do you think about patina? Where is your "limit"? And when does it become special in contrast to being a sign of decay and neglect.
Three examples I saw recently.
Patina, pati-no, or maybe in the future...?
Astra Caravan
VW Caddy
And the Centurion found by The Scrambler