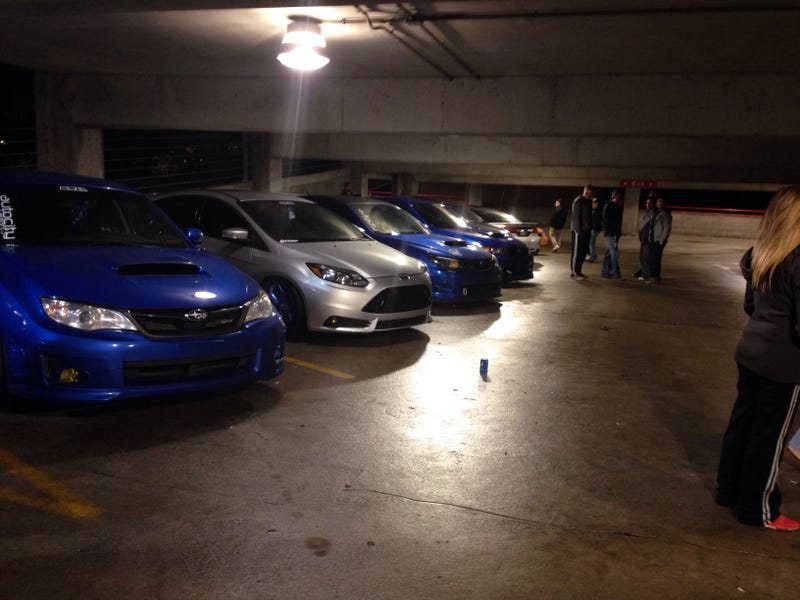 I'm what was a cold, rainy and dreary Sunday night, a lot of us gathered together in a parking structure off of Woodward Avenue to pay our respects to the actor.
I didn't get many pictures because iPhones are shit in cold weather, but the turnout was huge for this time of year: almost 30+ cars and over 50 people showed up.
A moment of silence was had by all, and in traditional "Woodward fashion", we all(not everyone but the majority) made noise as they left, the diesels, the Tuners, the Euros, the Truckers, even the few Miatas that were there. Burnouts, blowoff valves, turbos, you name it; it was a loud end to the vigil, like rolling thunder.
On the Facebook page, this group of people is great for calling people out, talking shit and making fun of one another and trolling; but for once, to see them all together, not face deep in their screens and having a good time, just wow.
It was a good night, last night.