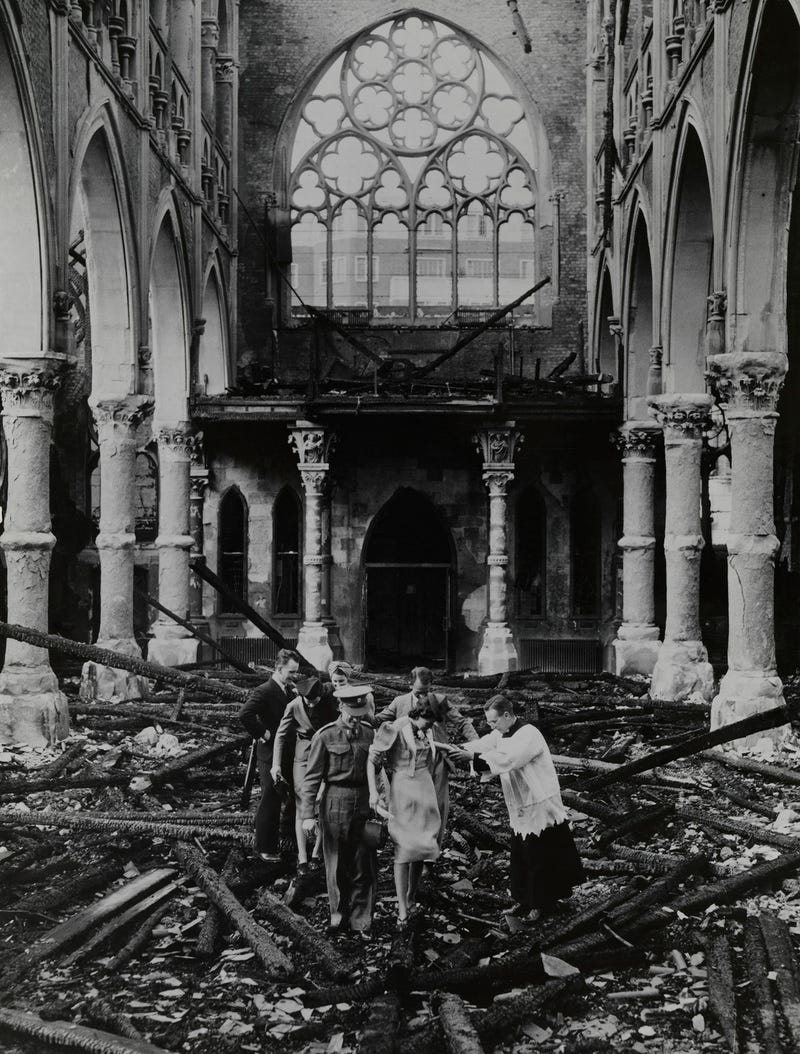 The resolve of the English people during the London Blitz cannot be overstated.
Original caption: "Wedding Ceremony at Church Hit by Bomb." The bombing of this beautiful Roman Catholic Church in London did not stop Fusilier Tom Dowling and Miss Martha Coogan being married there today. After the ceremony was over, Father Finn, who performed the ceremony, assisted the bridal couple over the debris to the church exit. Fox. September 14, 1940.
It is very likely that Dowling was Irish, though, a member of the Dublin Fusiliers. But that's just a guess based on the fact that the ceremony took place in a Catholic church.