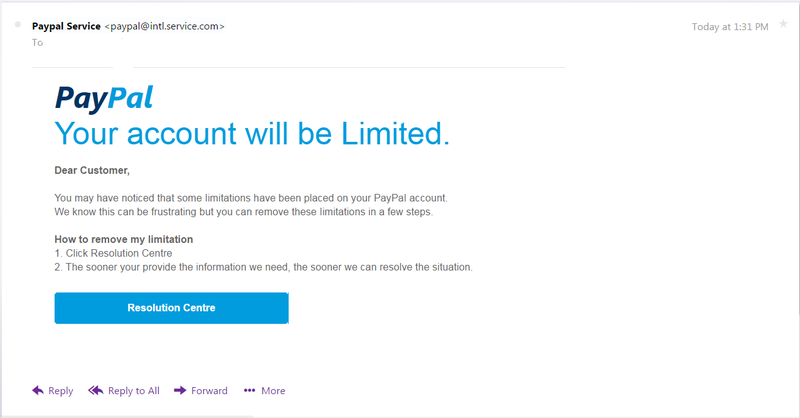 Nebulous and undefined threat designed to alarm? Check.
European spelling of 'centre'? (neither I or PayPal are based in Europe) Check.
Login to my actual Paypal, no indication that any limitations are or will be forthcoming? Check, Check, Check.
Click resolution centre and give you all of my personal information?