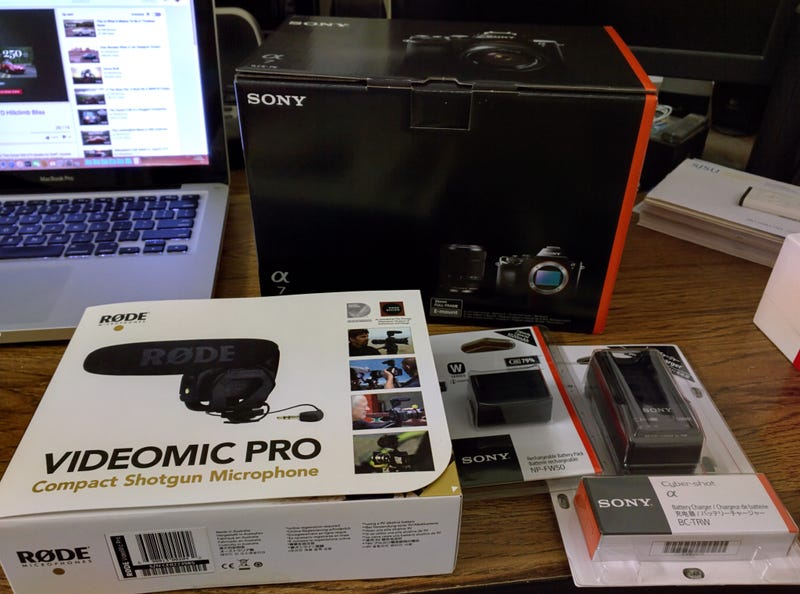 B&H Photo was having a sale on the Sony a7 so I decided to go with it instead of the Canon 6D. It worked out since after trying both of them last week I found the EVF was pretty awesome.
They threw in a free Rode microphone, extra OEM battery and took $30 off an external charger. Being in California I got to skip the sales tax too. B&H are awesome!
And now for some shameless self-promotion. Here is my Flickr with pics from a local C&C and this year's Car Week in Monterey.
Have a 911 2.7rs Lightweight and a Lancia Flaminia I saw for your time.