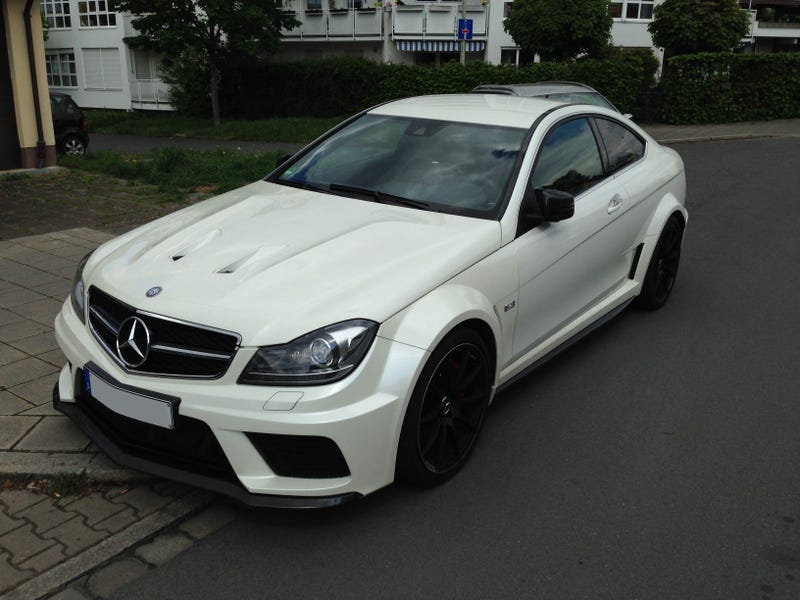 It's time to show you the interesting vehicles I saw in the last 4 months since I got my new Phone. This is photoroll #2!
First up is a stunning C63 AMG Blackseries, coated in pearl white. I have seen it slaloming through traffic a few times, and finally I managed to take some pics when the driver decided to pull a douchebag parking move.
Above: A white 458 that is owned by a young guy that goes to the same gym as me. Wonder how he can afford it...
Below: An old RS6 Avant, a beautiful car, mostly because its lack of single frame grill and LEDs.
Above: A really good looking Mini JCW S that is also driven hard. See the ducttape on the chin spoiler?
Below: A jade green Focus RS makes its way through the city. Quite a popular car among tuners.
Above: A CLS 63 Shooting Break. Seems to be a dealership car according to the sticker on the passenger door.
Blow: 3 Focus RS parked at a tuning event.
Above: 997 Turbo Convertible with Fuchs rims. Different but it works.
Below: the dealership is full of them - new i3s. Not a big fan of how they look.
Above: A /8 Mercedes Coupe in immaculate condition.
Below: A W108 Convertible in good condition, parked at an university dorm. Props to the owner for leaving the top down so I could snatch a picture of the interior.
Above: A mat black BMW M3 E92. If I'm informed correctly, than it belongs to an university professor of mine.
Below: Spotted in front of a football bar, this fintail Mercedes is another great old Mercedes that is being used properly.
Also check out my tumblr for some SFW car porn.