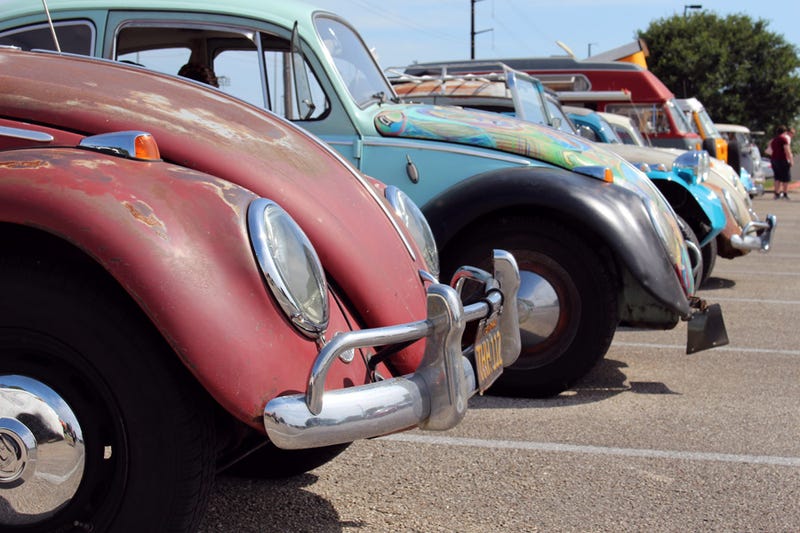 Dozens of vintage (and not so vintage) Volkswagens assembled in Austin for the annual June Bug Rally. The rally is more of a motorized scavenger hunt than a rally in the usual sense, where drivers roll around the city searching for checkpoints and following directions to get to the finish line. I showed up to witness the spectacle of hoards of air-cooled bugs jamming through weekend Austin traffic.
It was about 100F by 5pm.
Parking lot emptied after a few minutes,
checkpoint
Meanwhile at the finish line...
I left the competitors to drive back to the finish line so I could take photos of cars arriving. A few cars were already there, those of organizers or competitors who got lost on the rally. This year's rally was apparently more complicated than last years as I ended up waiting, and waiting, and waiting some more before competitors finally showed up at the finish.
But eventually finishers began to arrive.
Many wonderful cars collected.