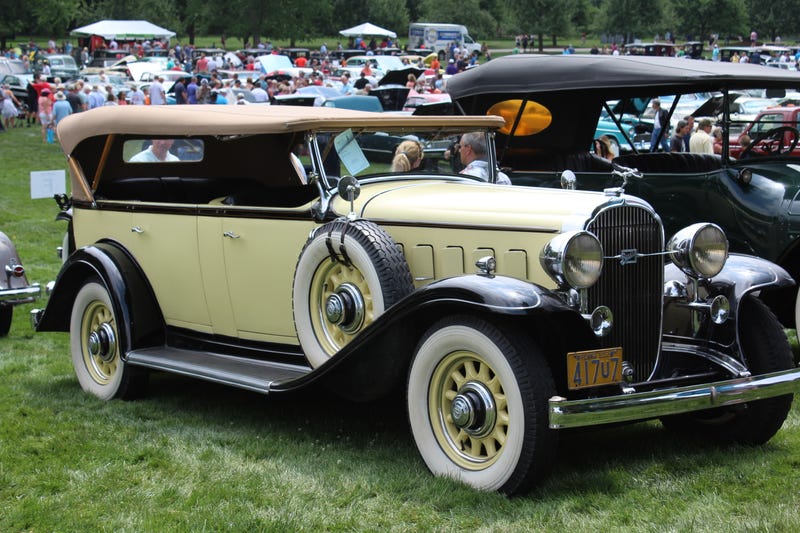 Last year I posted pics and talked about what type of city Akron is and the old money neighborhood where the show is held. Once again it didn't let me down. The same house where the Hertz Mustang sat last year had two Ferrari on the lawn. Surprised? Not really, this show and the area surrounding it always delivers when it comes to a unique experience year after year. Enjoy a picture dump of some nice cars. I feel lucky we didn't get rained out.
I want one of these houses some day in this area. Would need to hit the lottery.
Ultra rare Healey Silverstone above was back again. Nice owner says all but 4 have now been accounted for.
One of the gate houses. I'd live in that.
About 400 cars this year. Enough cars to add about 7000 steps on the Fitbit from walking all the field. I got to have a 1/2 lb hamburger and a great IPA to accompany my mild sunburn from the partial cloud cover that threatened rain all afternoon. Most pictures taken on a Canon T6i with Canon 18-55mm zoom or Youngnuo 50mm 1.8. A few were from my Pentax Q7 5-15mm zoom that had a switch flipped in the camera case to a bad setting and had to be color corrected a lot to even get them anywhere near natural looking.