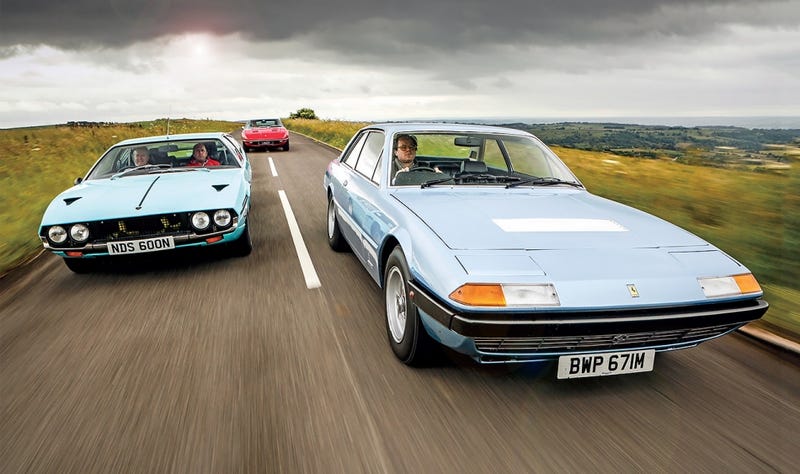 I know there's three cars in the picture, your choices are the two in front: The Lamborghini Espada, and the Ferrari 365 GT4 2+2 for a euphoric tour of America (not counting Alaska and Hawaii). Which will you take?
The answer for me is obvious:
I'll take the weird Lambo with the aircraft cockpit.