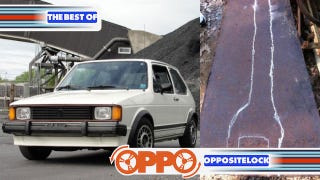 Assembled here are the best Oppositelock posts from Monday and Tuesday. Today we've got a story about a Mk. I GTI, a life lesson, the best thing about the new Renault Twingo (aside from RWD) and more.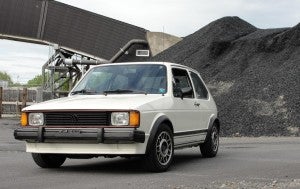 I really had nothing to do with any of the work that goes into buying and licensing a car. I just remember receiving a package in the mail which contained a license plate and my dad calling me with directions to an import dealer in Albany, NY. I had just finished finals at school and had a week or so to kill before graduation so I was more than willing to drive the 3 hours each way to pick up my brother's 'new' 1984 VW GTI. The only tough part was finding someone who was willing to tag along and then drive my car back.
I am a "Millennial", just under the age of thirty. This is a title I have not quite embraced because of the negative connotations associated with the word, but it is something I have come to terms with accepting. A big part of the reason I take issue with being a Millennial is because I see people get completely lost in the simplest of basic life tasks because they cannot be bothered to learn a new skill or use practical self-sufficiency. Unfortunately, as a generation, many of us were not taught about the importance of life skills outside of formal education and social skills. This is proven by the products we buy and the amount of people who have angrily gone after companies legally due to their lack of being able to make informed decisions on their own. What do I mean?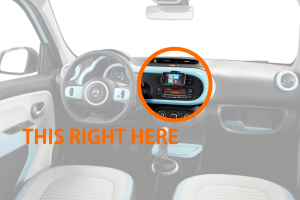 Yes, the new Renault Twingo is rear-engined and rear-wheel-drive, and that's fantastic news. But let's not allow this novelty to distract us from what is, in my mind, the third-generation Twingo's best innovation : its central touchscreen, or rather lack thereof.



Recently I published a post called, "Since When Does Sweden Make the Coolest Cars?" I wasn't totally serious that Sweden makes the "coolest" cars but I did find it interesting that the two vehicles currently obsessed by Jalopnik staff and readers both happen to be Swedish. Could this obsession be a clue to a larger conspiracy? What if Jalops were unwilling agents in an automotive scheme?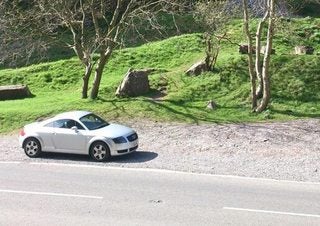 Audi have at last unveiled the third generation Audi TT, and I registered my interest a few hours ago as soon as I saw a tweet go out on my timeline from the people at Top Gear. I frantically typed Audi into Google, clicked my way onto the Audi webpage, and got my registration all sorted out in a millisecond. As you've probably noticed, I'm actually rather excited about it. My excitement is founded upon one thing only- the feelings I had for my first proper car, my Mk.1 Audi TT.
87 years ago today, J.G Parry-Thomas was killed attempting to take back the land speed record wrestled away from him just weeks earlier by the famous Malcolm Campbell. Pendine Sands was the location of this event and it was to play a big part in the story of the machine dubbed 'Babs' for many years to come, unbeknownst to its pilot.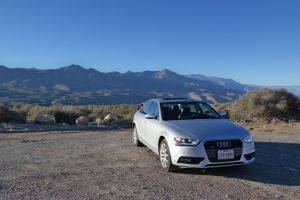 Rental cars are the best. To quote Alex Lloyd, "Let's face it, rental cars are cool to drive. After all, they don't belong to us, so we feel a little more relaxed about destroying its four, rock-hard economy tires." Check. "I mean, they aren't usually particularly nice cars." Hold the phone...



I love cars and I love working on cars, but I am very careful about my choices when it comes to making modifications to the cars I own. My reasoning behind this decision is pretty straightforward: I know that one day the car I am modifying will belong to someone else who more than likely will have a different standard of taste than I. Any vehicle I have owned has had modifications done to it by me which can also be reversed when I decide to sell it later on - likewise, the vehicles I buy are either stock or not far from that form.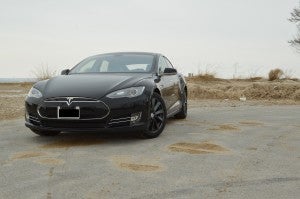 So after seeing all the hate and vitriol (yeah I know big word) on Cynical's post of the Model S doing a burnout, I knew I needed to finally put this article up asap. "Full disclosure… I hated the idea of an electric car and dismissed them completely for a long time. My ride in the Tesla, was given to me by my uncle, who doesn't own any stock or have a gun to my head or any of my loved ones." Disclosure over? Good, here is my little story on why I really wanted to hate this car, but couldn't.
I have many early automotive memories. The first, unfortunately, at the age of 6, sat with my father watching some people in fast cars fly around San Marino. One did not finish. I never quite understood the enormity of the situation at the time. I think the confusion stays with me more than anything. It was certainly not the first time I had watched Formula 1, and certainly would not be the last; both my father and grandfather were fans, and thus I was to be indoctrinated as the Schumacher-era began.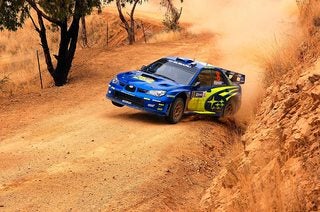 Though it's felt like a year it has only been a scant month since Rally Sweden. Finally, though, the wait is over and we're back to rally with the only event of the year on the North American continent. I love Rally Mexico because not only is it a great event on great roads, but it's one of only two events where following the rally doesn't mean waking up at 3 AM.
Some people yearn for Ford to build cars like the old Galaxie 500 or Gran Torino again. After all, what is there to hate about a ginormous American rear-drive car with a big V8 out front? Because those vintage Fords are so likeable, it's understandable that someone would want them to brew up a new one. But, as much I might like the idea of a new big rear-drive car from Ford myself, I'd honestly rather see them bring back a car from their more recent history; a car that seems to be undeservingly forgotten about. Everyone, meet the Puma.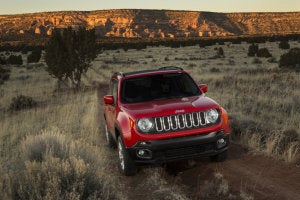 Reactions to the Renegade — much like the 2014 Cherokee when images of it leaked out shortly before this time last year — have been polarized. Some adore it and its oddball chunky styling, while others who see it as an insult to the Jeep name because of its Italian front-drive origins… Regardless of whatever you might think, this diminutive crossover for cheapskates and first-time Jeepers seems surprisingly capable after you read the specifications sheet. And that's also where you'll start to notice something interesting unfold once you begin comparing it to the Cherokee.
Its officially time to put on my nerd hat and start speculating regarding the new Renegade. Here are a few things that caught my eye that I want to speculate on: lifting potential, wheel articulation, ground clearance and Jeep Active Drive Low (20:1 crawl ratio).

In my life, I've learned that it pays to be cautious. This is the reason I don't have any unwanted kids, I've never broken a bone, and don't have any credit card debt. However, when it comes to cars, I tend to put caution in its cushioned container, throw it out the window and let impulse take the wheel.
You may remember the F-150 Tremor, the "little" sport truck that was slated to be the SVT Lightning's feisty and inexpensive little brother. Our own Jalopnik last reported on it in June of last year when it was speculated to cost between $23,000 and $27,000 which, as Mr. Hardigree pointed out, was a pretty conservative estimate. But, even if it was priced in that ballpark, Ford was sure to have a home run on their hands. Pun fiercely intended.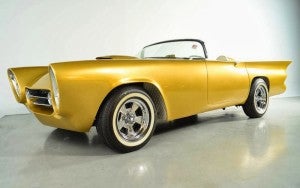 The modern celebration of Mardi Gras (Fat Tuesday, Carnival, Shrove Tues) involves parades with people wearing masks, consuming copious quantities of alcohol and taking off their shirts...but a better way to prepare for the lean days of lent might be to pickup this masked custom creation.



We are fond of mentioning the hilarity of nostalgia here at TTS. Often our youthful objects of desire are considerably less needful to our middle-aged selves. Back in the day, one hundred of Honda's carbureted horses somehow felt better than ninety-six of Volkswagen's fuel-injected motivators. Today, neither feels very good. The truth is, it's all relative, and if you dispassionately view the hardware of yore, it can look primitive and largely uninspiring.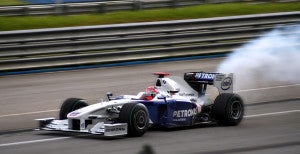 F1 could possibly go through its biggest crisis since the near-split of the series five years ago. Fingers are being pointed at the new engine rules coming into force from this year on but - unfortunately - underperforming powerplants at the reliability department are merely a symptom of an inherited disease rather than the cause of a sickness.
The Best of the Rest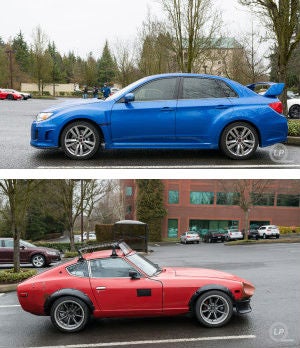 Audi For Life took photos at a wet Portland C&C. MR2_FTW's friend put together a neat autocross video. Jobjoris updated us on his 2002 Touring project. 505Turbeaux bought another Audi. MonkeyPuzzle finished polishing his knob. Feather-throttle-not-hair did some car spotting around Seattle. TonyP installed a Nexus 7 in his dash. AncientOfDays did some work on his AMC Eagle project. Bugattatra snagged a unicorn.
---
As always, If I've missed something and you would like me to include it, let me know.
Fun Discussions
There were several posts that asked questions and sparked some good discussion on Monday and Tuesday. Take a peek and chime in on some of those listed below:
Just the #tips
Honorable Mentions
These posts have already been shared with Jalopnik directly but deserve to be mentioned again because they were first posted on Oppositelock:
Want to participate on Oppositelock? Check out the general handbook for posting on OppositeLock as well the Oppo tools to help you get started.