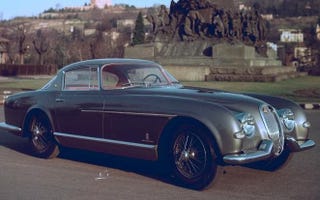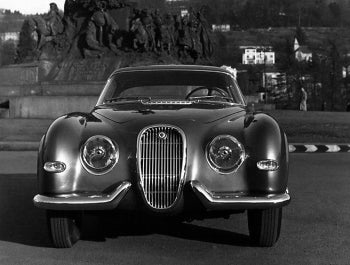 Supposedly, this one-off was created for the car importer and distributor Max Hoffman, who you might know as the person who convinced Mercedes to make the 300SL, telling them that a road-going version of their race car would be a hit in America.
Although he's best known for selling German cars, he actually commissioned Frank Lloyd Wright to build a showroom in Manhattan for Jaguars. By the time it was finished, Jaguar had pulled out of the partnership and built their own showroom, so Hoffman devoted it to German cars.

The showroom was demolished in 2013 and turned into a bank, because everything is awful.
As part of his fee for the showroom, Wright received two Mercedes from Hoffman, a Type 300 and a 300SL.