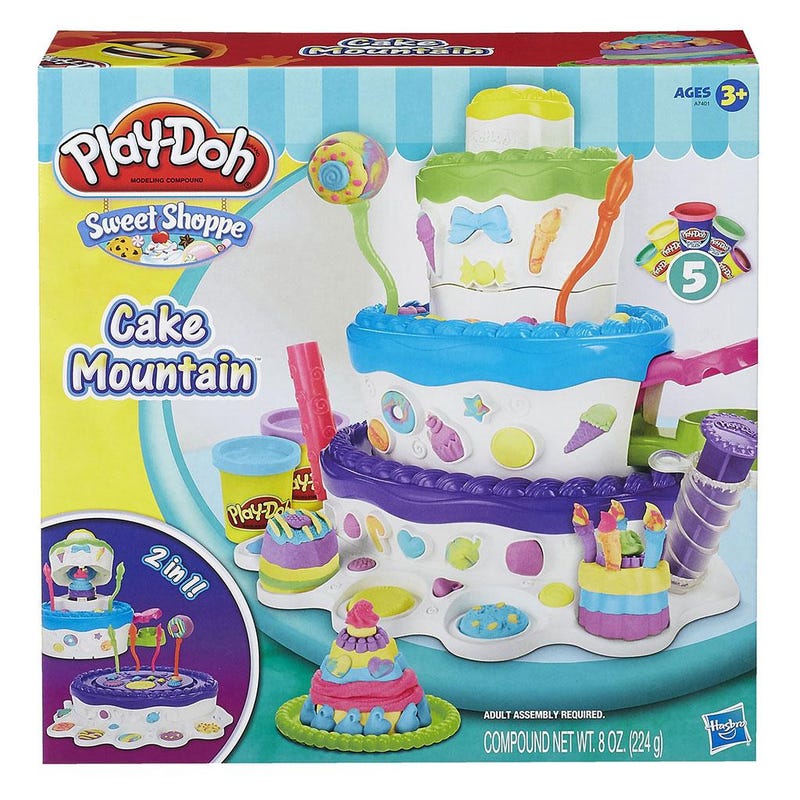 Hasbro has gotten in trouble recently because a certain part of its Play-Doh Sweet Shoppe Cake Mountain playset has a part that looks a bit...questionable.
See that purple & clear plunger-looking thing in the bottom right of the picture, just to the right of the little cake? It's called an extruder, and it's supposed to be for applying small strips of Play-Doh "icing" to your Play-Doh "cakes."
Looks pretty innocuous in the product shot, but here's the whole thing.
Whoops.
It looks even more incriminating without the plunger.
Hasbro has since updated the extruder to look significantly less like a dildo, and offered the new part free of charge to any parents who are concerned with the shape of the original.
I wonder if the original dildo-looking extruder will become a collectors item in 20 years. You'll see an episode of Pawn Stars where that dude goes,
"Ah yes, this is the original Play-Doh Cake Mountain extruder from before it got changed to not look like a dildo. Very rare!"