A close friend of mine found out today that a guy has just been using her as a side fling for about 5 months. So while all of her other friends are raging, I need to be the voice of reason. Which is a bummer, since this guy is a real piece of shit, a few text messages after the jump.
A car for the lead pic.

My friend ended up messaging his actual girlfriend on facebook. His first message to my friend in days was this. Also, when he says he "stop replying" he stopped about half a week ago.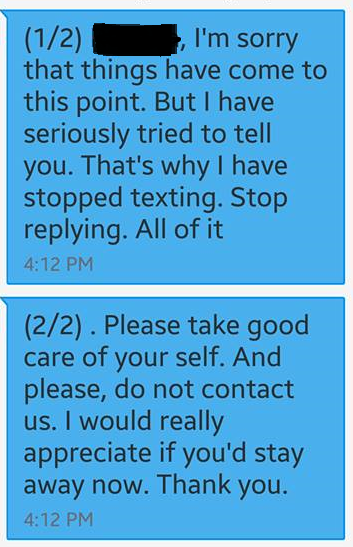 After a few nasty texts from my friend he replied with this.