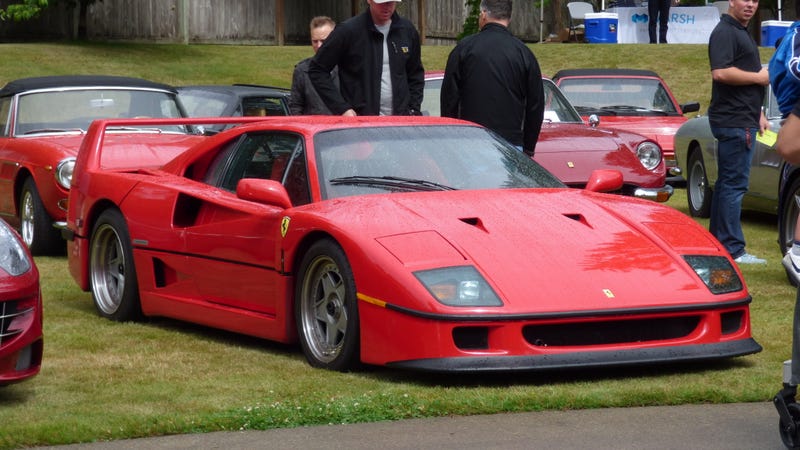 Went to the PNW Ferrari Concours today in Renton. I was on my way to work so I was only there about 15 minutes. Between the amount of people and limited time I only got a couple photos of the stars.
There was one F40, one Enzo, and one La Ferrari. While the La Ferrari looks very good it just can't match the purposeful wedge look of the F40. Based on picture taking, I would say most in attendance would agree.
There were two Superamericas and two 550/575s, 3 of them were manuals.
I only took pictures of one of the newer mid engine cars. They just don't seem interesting when surrounded by the older metal. Most of the 360s were manual at least.
The boxer cars were fantastic and have style the modern Ferraris can't hope to match.
Oh, I should probably mention that there were two GTOs there.
TWO GTOs!
This is the first time I had ever seen one and they are fan freaking tastic.
All of the owners seemed really cool and welcoming to us drooling poors. They were driven there in the rain and nobody seemed to be bothered by it. I was a little disappointed that there was no Daytona, F50, 456, or 612 in attendance out of the 60 or so cars that showed up.