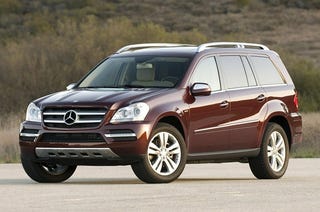 So here's your scenario. You are going on a vacation. A long vacation. Your goal? Drive to Alaska. Oh, and then let's up the ante. Drive to the Arctic Ocean. And back. What do you take with you?
You'll need something with good fuel economy, a huge fuel tank, 4WD, and durable. Oh, and it needs a good heater.
I could have taken the easy way out, and picking a F-350 diesel with an extra fuel tank in the bed. But I'm going to go with the GL320/GL350 diesels. Granted, these are almost completely useless in the extreme cold in Alaska, as the fuel will gel without appropriate treatment and kerosene mixes. But it's large enough to stay inside, carry a bunch of stuff, gets good range, and shouldn't go totally haywire.
What would you pick?