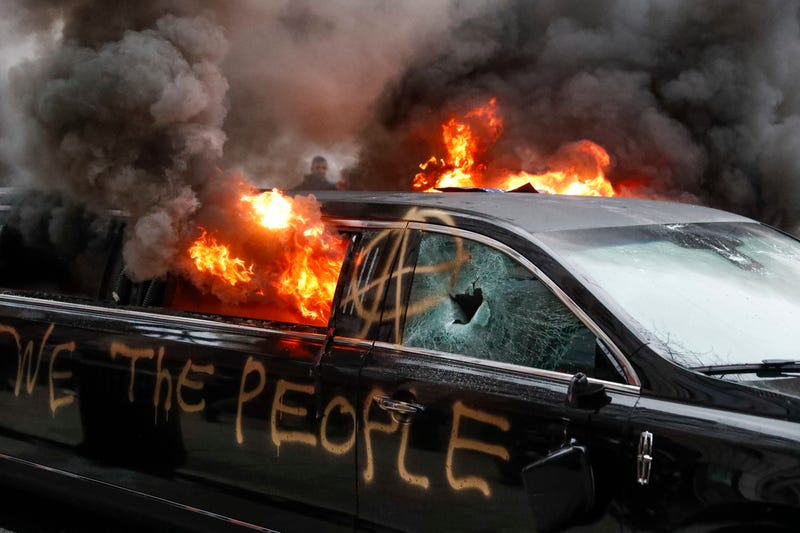 Hello everyone, 17 year old protestant cis white male here, and welcome to this Hot Take™. Consider this your trigger warning if you need that kind of thing.
It's not often, if ever, that I use social media as a platform for my opinions on stuff that really matters; however, I want to put in my two cents about all this stuff going on. But first, here's a Winston Churchill quotation:
And an Aristotle quotation:
POLITICAL/SOCIAL COMMENTARY TIME WOOOOOOOOOOOOOOO!!!
This should probably go without saying, but violence is not the answer (I'll give punching Richard Spencer in the face a pass; I can totally get behind that). Rioting in the streets and antagonizing law enforcement officers will not make things better. It will only make things worse for all of us. Put some respek on those guys. The overwhelming majority of them are awesome people who do a great job and put their lives on the line to keep us safe every day. And I acknowledge what I'm about to say kinda breaks my rules, but if you think law enforcement officials as a whole are evil, bigoted, or racist, then an emphatic "EFF YOU" to you, sir or madam.
Don't reinforce the bubble you live in. Don't shut out the opinions or views of others just because they aren't exactly the same as yours. Don't discount what they have to say just because they're of a different faith, creed, color, or gender. Keep an open mind. If you want to convince people you're right, shouting at them is not the answer. Engage in reasoned discourse and be willing, or at the least able to compromise.
Short of an impeachment (Though possible, I'm not really going to entertain the idea of an assassination here), you'll have to wait four years for the possibility (likelihood?) that leadership of this country will change hands. Period. There's nothing you can do about that. So make the most of these next four years. Spend them doing what you love with who you love. Try and find a way to turn your frustration (or jubilation if that's what you're feeling) into something that's positive for everyone.
Take care of each other, listen to each other, be freaking EXCELLENT to one another, and most importantly, love each other. Love you guys :)
**Note to mods and people and general - I know this type of post would be more appropriate for Cigar Lounge, but 1) I don't have authorship, and 2) I feel that it would be preaching to the choir to post it there, at least with regards to being ok with the election results themselves.**
Have some pretty pictures from the beach for your time. All shot with VSCO RAW on an iPhone 6S, for those curious.