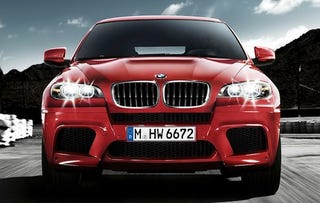 I wanted to revisit the question X6M good or bad? with an actually poll. While we're at it lets take a look at all the controversial crossovers.
How bout the Nissan Juke? Can the qualities of it being turbo, manual, awd, and a hatch outweigh it's funky looks?
For the Cherokee I don't want to ask if it's ugly or not. I want to ask if Jeep did the right thing. Do you feel Jeep is better off taking risks and trying new designs or should they stick to square and blocky shapes? The question of whether the Cherokee should have been body on frame/more truckish is a discussion of another day.
Now this SUV has been around for a while. We've had plenty of time to make up our minds about this vehicle. So with that hindsight would you have it any other way?
For this last question I was originally going to ask, "which is worse the Honda Crosstour or Acura ZDX." But now I've decided to make it a battle royal of the ugliest SUVs.