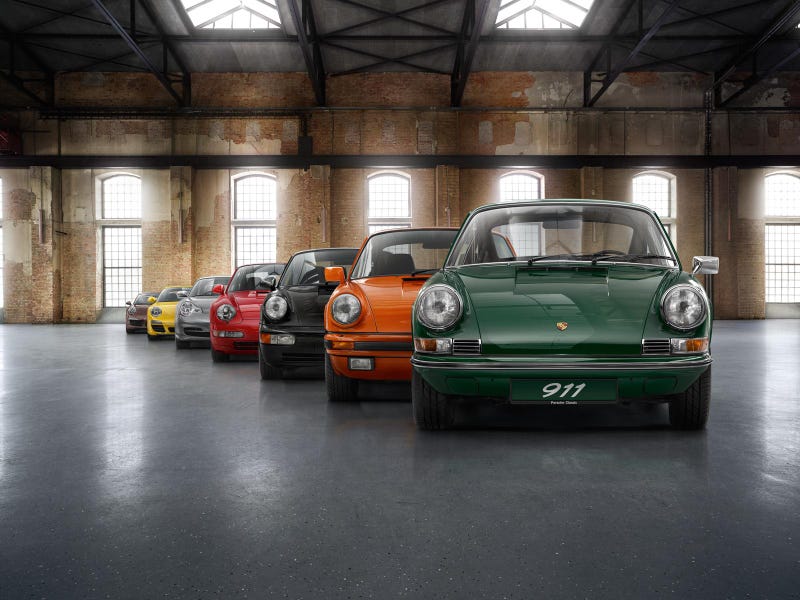 The biggest PollTime yet! Everyone, jump in on this one!
Posted a second time for the night crowd...
The Porsche 911 celebrated it's 50th birthday last year and it was an epic celebration around the world. Since 1963, there have been seven generations of the 911; each with it's own unique attributes, qualities, issues, and legendary stories. Now is the time to see what the world of Oppo thinks of the 911!
NOTE: I Didn't Add Any of The GTs Because There Were Simply Too Many For Me to Add! This is Just the Regular 911s and Turbos.
Here is each generation:
The Air-Cooled Era
Classic 911
G-model
964
993
The Water-Cooled Era
996
(996 Facelift)
997
991
On to the polls!
Air-Cooled or Water-Cooled?
Targa, Cabriolet, or Coupe?
Best Looking Air-Cooled?
Best Looking Water-Cooled?
Best Looking Overall
Best Looking Interior
Best Looking Engine Bay
Which Would you Drive Everyday?
Which Would you Track?
Time for the Turbos!
930
964 Turbo
993 Turbo
996 Turbo
997 Turbo
991 Turbo
Best Looking Turbo
Which Turbo Would you Drive?
Which Turbo Would you Track?
991: PDK or Manual?
Was This My Best PollTime Yet?
What Should I do Next?