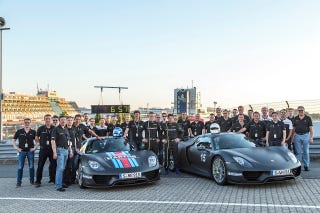 The Porsche 918 Spyder was on the ring last week and everyone knew it was only a matter of time until its time was released. It was. 6:57, smashing the record, and allegedly beating the McLaren P1's time of 7:04. No wonder Mclaren was reluctant to publicize their time.
Awesome, Simply awesome. I hope they reveal the full lap video soon. Thats a Sexy Beast.
I wonder what kind of mileage it got on the lap...