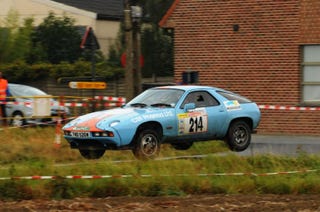 I'm trying to talk my friend into turning his 928 into a rallycross car since its a piece of shit anyways. The car runs/stops/handles awesome but the interior is junk. Sounds like a perfect race car project to me!
Tell me this is a great idea...
5.0L DOHC with 288hp, 4 piston brakes front and rear, full coilover suspension stock. The only problem is the car is an auto but at a minimum a button could be wired in to kick the car into first gear when ever is necessary, since the only way to do it stock is to go WOT.