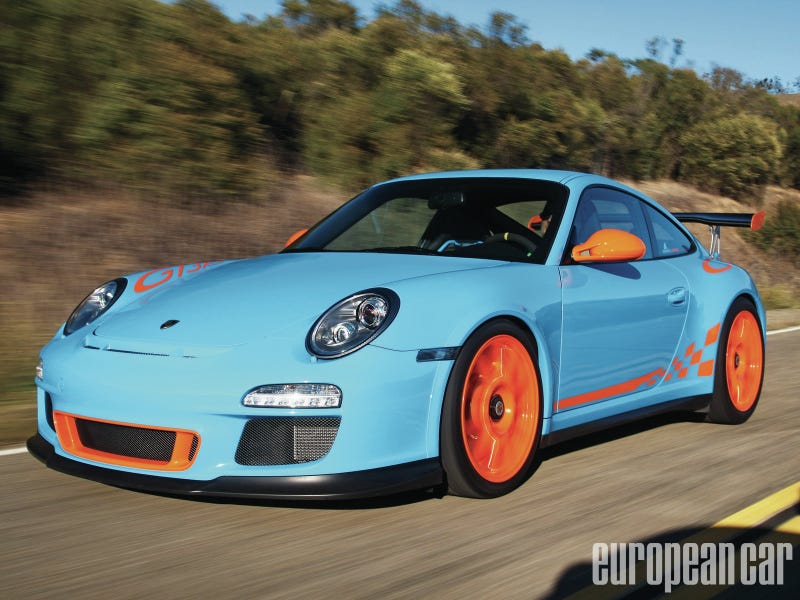 A rather simple question begs a quick answer, no? Recently (well, not so much recently as in forever) I have fallen victim to the Porsche obsession. /Drive+, Chris Harris, Sharkwerks, Singer and Magnus Walker you are all to blame.
It is without a doubt my goal to own a Porsche in the next 2-2.5 years, and it will likely be a used 911 Carrera or Cayman S/R. If I hit the lottery, a GT3 in the old gen stickshift. I arrived at this goal after having considered every single possibility and then some, a fully built turbo FR-S, a used Aston Martin Vantage V8, a used GT-R, etc.
Truth is I have always believed Porsche represents the timeless design and passion that is sports cars. Only recently, I began to think of Porsche as the no-brainer purchase. It's the bar none best 'all-around' sports car, but yes you may buy something else that has more character, bravado, etc. As my enjoyment is mainly in canyons and backroads, a connected experience matters most. Enlighten the senses, engage the brain.
So what I'm asking is, is Porsche really everything it's hyped up to be? I hope to get some seat time in one soon. It's really shocking to think I have piloted a GT-R, F430, Gallardo, Corvette C5 Z06 and others before stepping foot in a Porsche.
Ohh, and happy 8/6 day as I enter year 2 of my FR-S ownership.