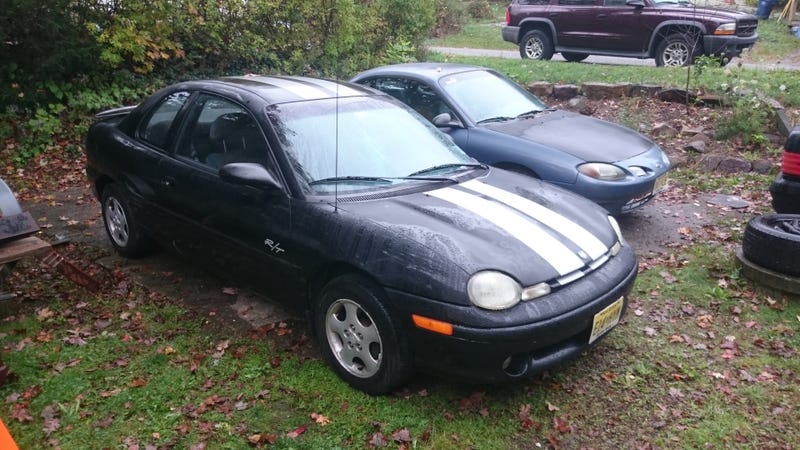 Even though I'm not done with repairing everything and I'm still in need of driving the car a bit more, I figured now was a good time to post it up for sale on neons.org and see how it does. I listed it for $1500 OBO in good running condition so it should get some traction. But we shall see!

https://forums.neons.org/viewtopic.php?f=44&t=419915&p=3540370#p3540370
On the list for maintenance today includes the power steering (new reservoir, a hose, fluid, and belt) as well as trying to solve a minor exhaust leak and change brake lines. Should be able to knock that stuff off. Still have that stupid P0300 but it's not misfiring and it's running great so that problem can fuck off for now lol.
Also, this driveway is 90s as fuck right now. For today, the Miata is getting compression checked and hoping to solve the brakes on the Escort. Unfortunately the Miata won't have legal plates until next week since it has no title. Otherwise it's ready to drive! Needs some stuff but it does work.

Wanna play a game of how many parts in the SL are worth more than the combined value of the other 3 cars?