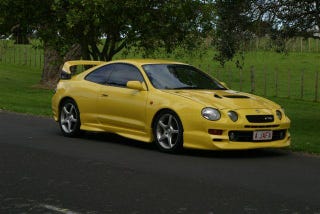 So my friend has a 1994 Celica GT into which he swapped the engine with one from a 3rd generation 3SGTE turbo from a Japanese 1995 MR2 and he had the following problem.

"I was out the road scouting locations for my film. After a short bit of turbo my engine idled high. I looked for the problem but didn't find it until I got home. One of my vacuum hoses had blown off the power steering pump and was dragging on the ground. Engine seems fine. Do you think sucking in a bit of muddy water did any damage?"
What's your opinion, Oppo?
Car above is a random pic, not his actual car.