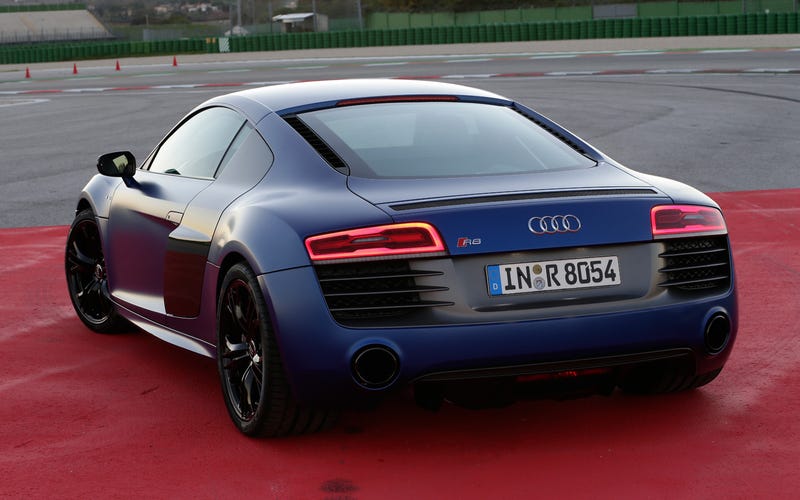 Of course, we should take online news with a grain of salt, but given the route most European sports cars are going right now and into the future...
Apparently, the 4.2L N/A V8 may not be available in the next R8. The V10 will be offered "initially", but this bit from the text is a bit worrying:
There were some talks about a plug-in hybrid version with the aforementioned 4.2-liter V8 engine teamed up with an electric motor but apparently the eight-cylinder will be replaced by a V6 or even a four-cylinder motor likely with turbocharging assistance.
So.....I guess this can only be described as a "new kinda fun"? Or hurry up and get an R8 before it's replaced and 1st gen values shoot up?