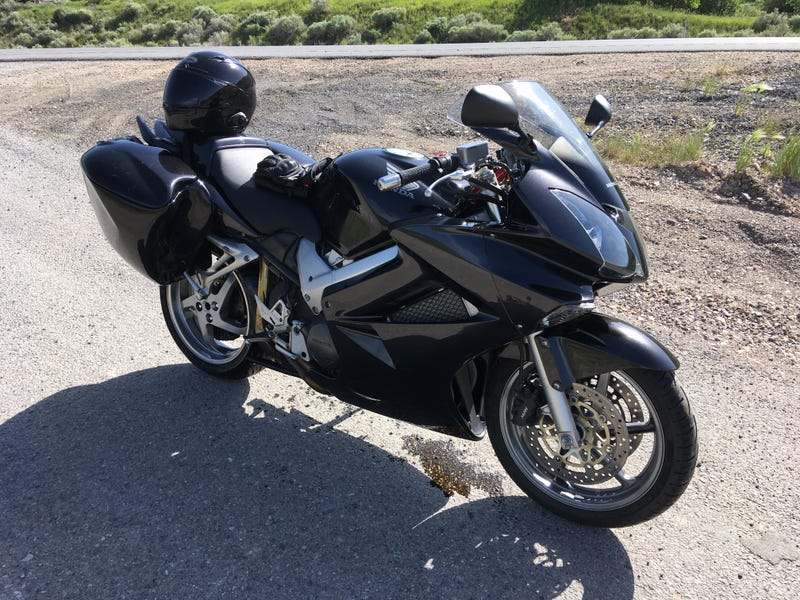 I was about 40 miles into a planned 200 mile ride today when I saw clouds of blue smoke in my mirrors and my oil pressure light flickered. Shut it down, pulled over, and had oil pouring out of the fairings. Rear tire completely soaked. I had just finished hauling ass up and down a 10,000 foot mountain with lots of switchbacks and huge drop offs. I was about 20 miles out from another very long and curvy road.
Still had cell service so I called for help and trailered the bike home. Pulled the filter and found it was one of the POS recalled K&N ones that cracks. I hadn't changed the oil since getting this bike last year since it was changed just before I bought it.
There was maybe 1/2 quart in the pan. So I lost about 3 in a very short period of time. New oil and filter installed. Seems to be fine. Just smelly. I'm just glad to have not wrecked.