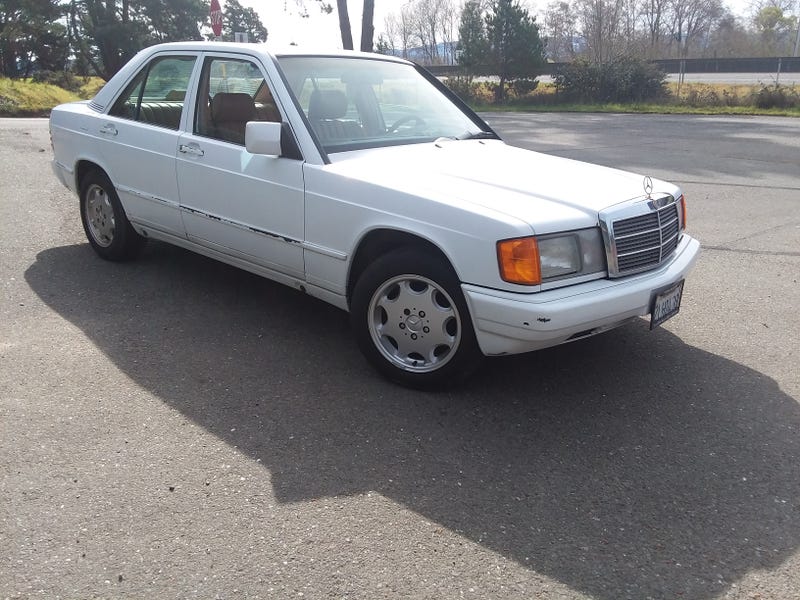 This week we have a 1988 Mercedes 190e 2.3 automatic, will it smog? We have yet to find out, come take a tour through our latest contestant.
Its been sitting with a non-op since 2014 but it runs thanks to its new battery and alternator, that's about the only new things on it. The tires were new when the car got parked but now they are questionable.
Its been repainted, the interiors faded and cracked from wasting away in the sun but other than that it's cosmetically decent with no dents.
Mechanically problems: It shifts too soon and dosent downshift correctly (arrording to an RO it's low on fluid), Front struts are properly blown, the car will only start if you fiddle with the shifter, and the brakes barely work (I assume from collecting moisture while it sat)
Next up is a smog test at some point next week after bleeding the brakes.