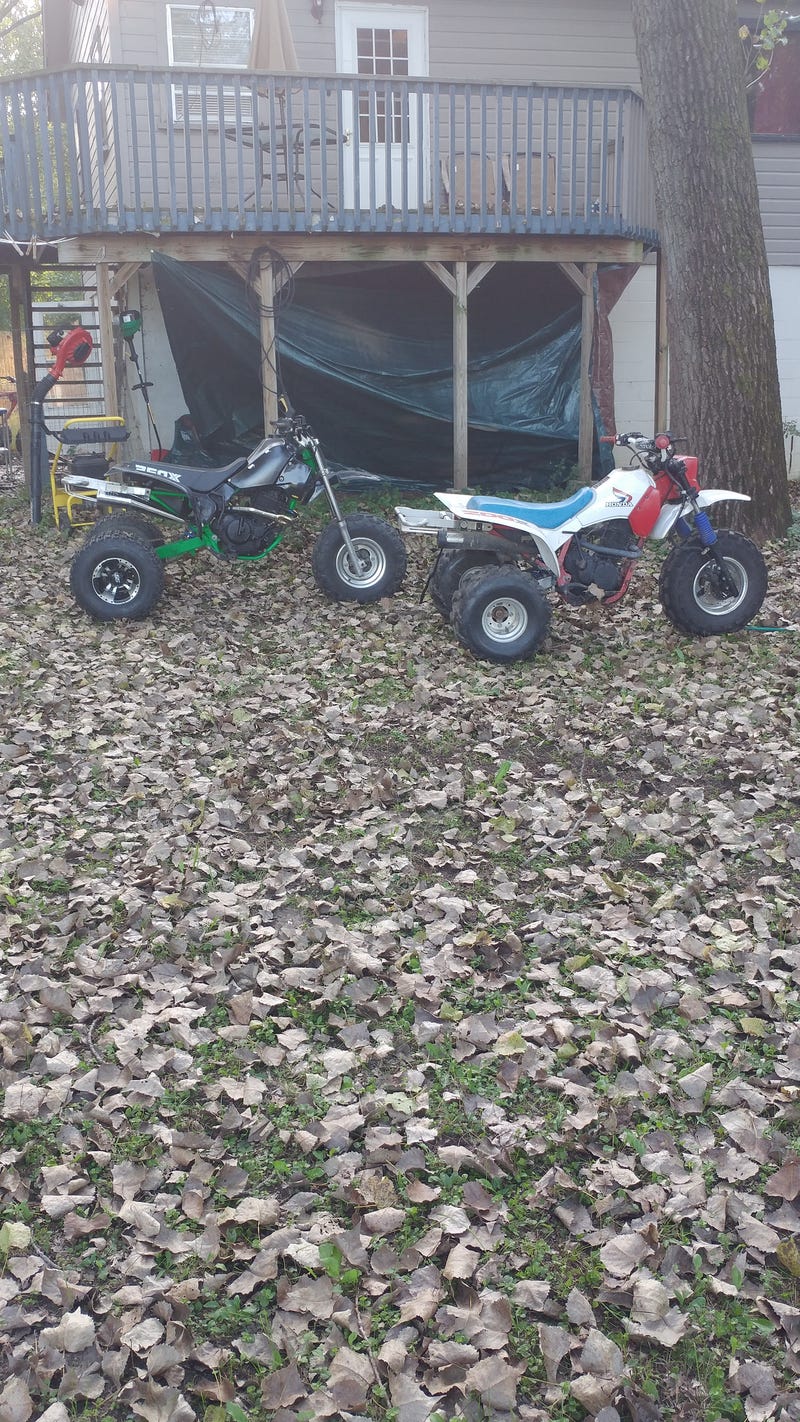 After a lot of grinding and hammering I got the old axle out. I was pleasantly surprised to find a Billet rear bearing carrier and brand new bearings on my parts machine. There's a couple of bucks I planned on spending and don't need to now. So new axle, hubs, wheels and tires are done.
First ride with the new tires? Pants crappingly awesome! I throttled up, dumped the clutch and she immediately reared up like an angry Bronco.
Wasn't expecting that. Neither was Lloyd. I almost ran the poor guy down. I'm thinking back brakes are next on the list.
(Odd. The front tire on both machines is the exact same size.)