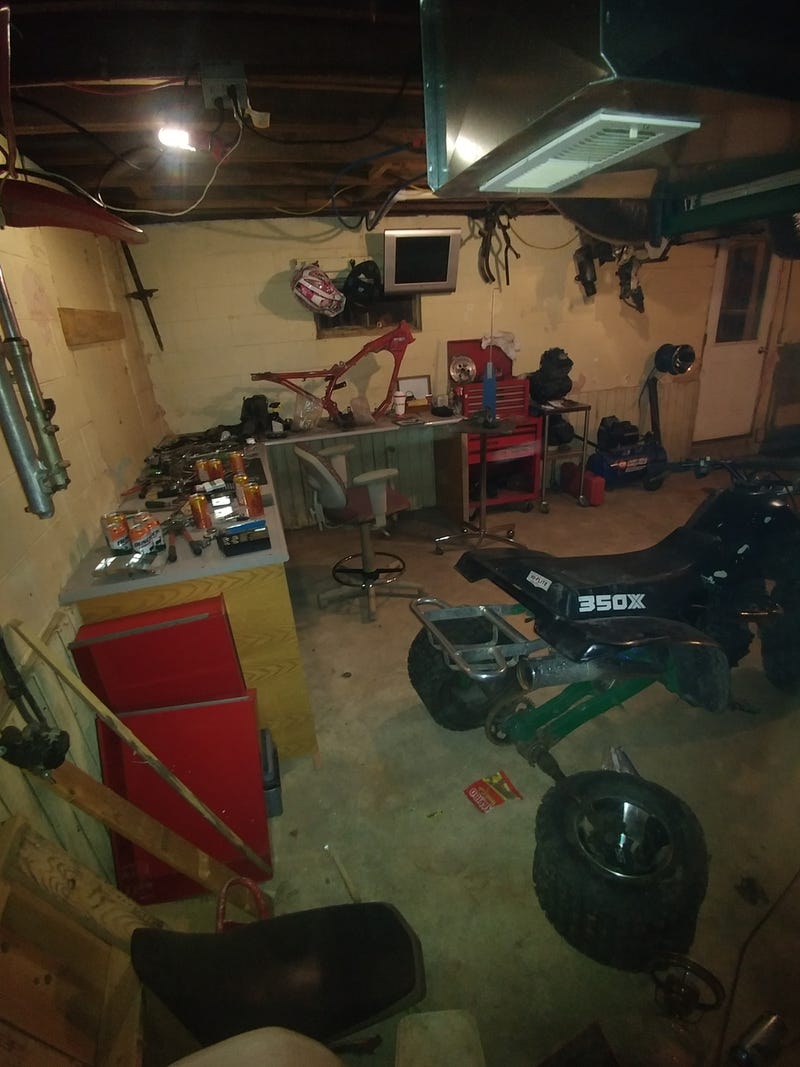 Slow and tedious but it's progress. I still have to comb through all of the wrenches and sockets and stuff. It's tempting to toss them all and start over.

With that mess as a starting point I'm pretty happy. And since I don't have a couple extra hunnerd dollar bills laying around for new tools? Time and patience it is.
In less exciting news..
I noticed Black Betty had her serial numbers removed at some point. This is what happens when I make an emotional purchase. The price was too good to be true and I should have known better. I drove 6 hours round trip for her. I just didn't check. The frame is perfect and it's a 1986 so I'm not grabbing the Sawzall just yet.

The saving grace..
I was trying to sell or trade Pretty Boy here to fund the other two builds I have stacked up. For two months I've dealt with everything from nothing to trades for derelict Bimmers and lowballers that think their $300 is going to change my life because "cash money right now". Someone has been watching too much Counting Cars. Now he's my Winter ride! Woo Hoo! Almost like it was meant to be.
In other news from Lake Lacoma.. (I miss Garrison Keillor so much!)
I'm uncutting the cord. Cell service sucks in my neighborhood and I can't take it anymore. I made it 5 years! Mediacom is going to be my new master.
Hope your Sunday is a good one Oppo!
(Any advice on asking a family member for a Drill Press back? My Pop has grown kind of attached to mine..)