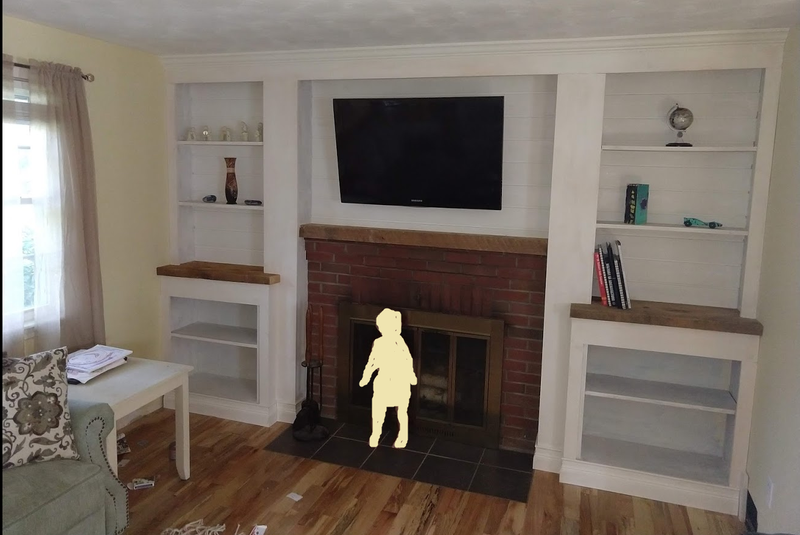 I finally got a base coat of paint on there. I still need to build doors. I hate doors. I have never been involved with a door that has worked 100% weather its building it from scratch or installing pre-hung interior or exterior doors. Doors are my Elanor. If you dont remember, these bookcases are there just to disguise some duct chases for duct work I had to relocate after taking a wall down.
To hide the gaps in the plaster/sheetrock from where the old walls were I'm putting up some rough sawn pine boards. I'm gunna file this under good from far but far from good. I have a bunch of work to do with wood filler to get this looking better. It will end up getting a greyish-brown stain.
i still have some work to do, actually a lot of work.