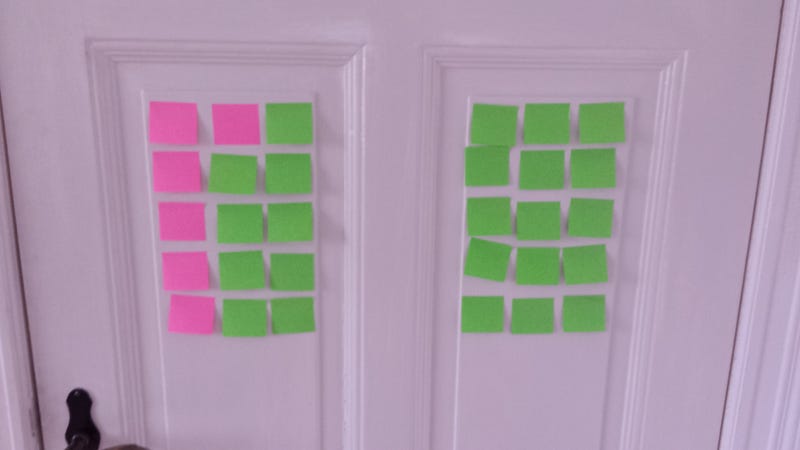 A couple of days after handing in my license, I started this little visualisation. It's pretty much self explanatory. Not much red left, yeah! Just a few observations three weeks in:
- I love the free workout. It's only 20 minutes of riding my bike a day but that gives me 100 minutes more per week. My students don't think it's weird and some 5th graders even said that they think it's cool that at least one teacher isn't such a lardass who has to drive to work every morning. On top of that the weather has been absolutely perfect so far.
- If you've read this far, you won't be surprised that I didn't really miss driving until a few days ago. I saw this as a little adventure which just spiced things up. It wasn't until this weekend that the fact that I am actually being punished for not being a good boy really entered my mind. I would have liked to go to the beach this weekend, but noooooooo. Also, the pollen is making my car look like shit, to the point where it slowly starts to look like an abandoned vehicle.
This time next week I'll be able to tell you if it started right up. And I'll definitely be waiting until the ban is over. If I got cought only a few minutes before midnight on Sunday the result could be half a year in jail or a fine to tune of half a years pay.