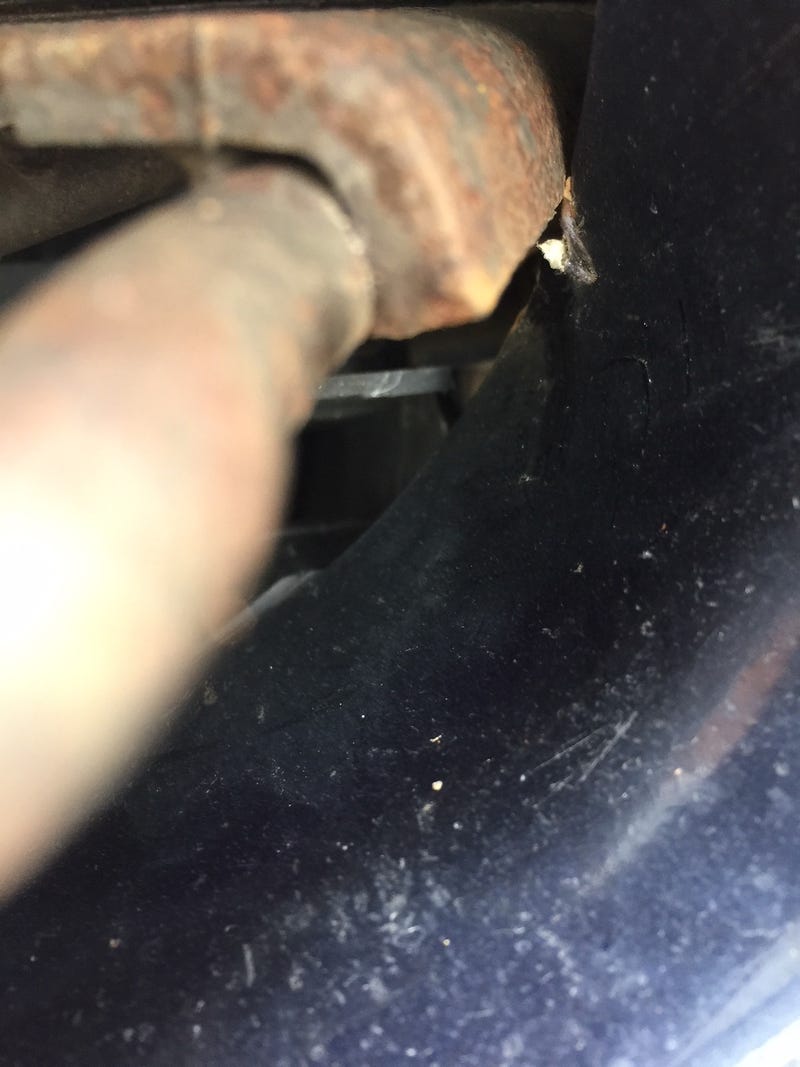 A lot of people say these are great tow hooks. Those people are wrong. People of the internet: Stop saying things you only believe to be true. Stop it! *Update: I am now finding that most actual tow hooks are also pretty weak.*
Also, hello all! I just realized it has been almost 3 years since I've posted or commented anything on Oppo. Which sucks because none of my friends are in to cars all that much and they don't get things like you do Oppo. Starting to get my car race ready and will be posting some on progress and such going forward.
Man I'm ready for spring and todays snow flurries and wind, not to mention, the need of a proper 14mm ratchet (not 9/16) halted progress on removing these tie down rods. Front driver's side on a/c, abs equipped Roadsters is supposed to be the most difficult and so far I've managed to remove 1 of 3 bolts (second time trying too). The one bolt might be too stripped for even the 14mm ratchet, but hopefully not...